Bourses d'études : Canada 2018 – FES International Student Bursary
---
Type de bourse
Bourse d'études Pays
Canada Niveau d'études
Bac | Doctorat | Master Date début de candidature
01 janv. 2018 Date fin de candidature
02 mars 2018
---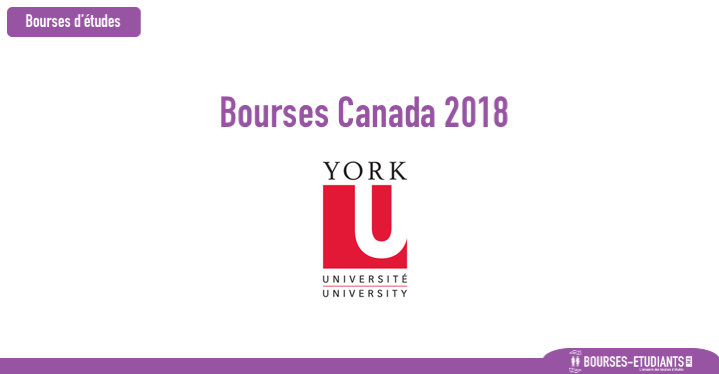 ---
Bourses d'études : Canada 2018 – FES International Student Bursary
The FES International Student Bursary was established by the Faculty of Environmental Studies (FES) to support international students who demonstrate financial need. Student applicants must be registered (full- time) in any of the programs (BES, MED, PhD) in FES.
Application Process:
Applicants must demonstrate his/her financial need through an FES bursary application form. Further information and an application form may be obtained at
the Website
for BES undergraduates. MES students may obtain information on
the Website
. PHD students may obtain further information on
the Website
.
Offered:
In-Course (Fall,Winter,Summer)
Deadline :
York University Undergraduate Bursary – Deadline: March 2, 2018
Graduate Studies Bursaries/Awards – Application period: August 1, 2017 – March 16, 2018
(the SFP must be submitted on or before the stated application deadline for all awards or bursaries)
Dossier de candidature
---
Informations de contact
---