Bourses d'études Canada 2020 : Graduation Program at CAN-College ( Canadian Career Education ) 
---
Type de bourse
Bourse d'études Pays
Canada Niveau d'études
Doctorat | Licence | Master Date fin de candidature
15 août 2020
---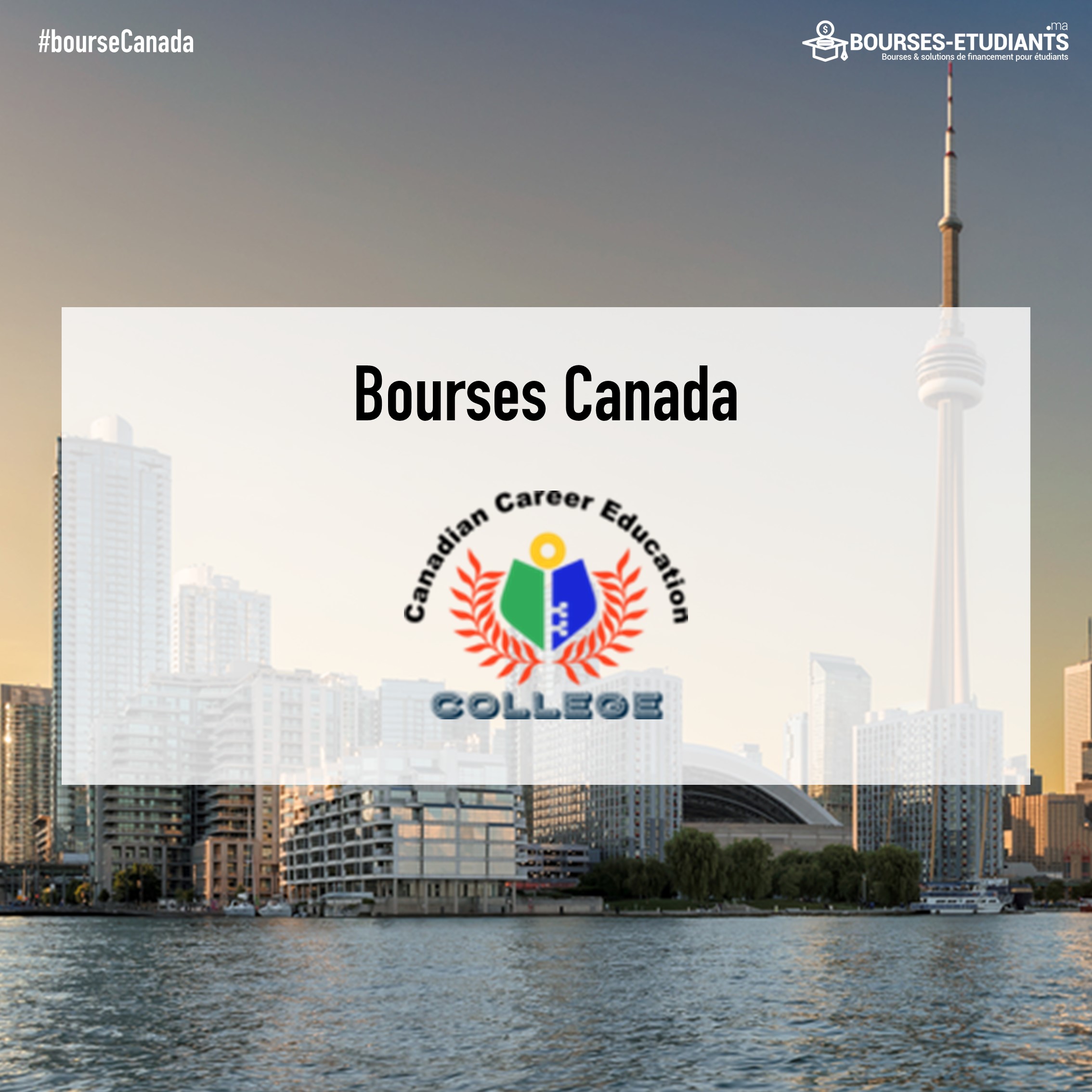 ---
Bourses d'études Canada 2020 : Graduation Program at CAN-College
      ( Canadian Career Education )
Description :
Make a difference to your student life by becoming a part of the CAN-College's Entrance Scholarship offered by Canadian Career Education College. All deserving applicants will get to win a 30 to 50% reduction on tuition fee.
Students, who are from any part of the world and applying for a designated vocational diploma at CAN-College, will benefit from this funding opportunity
Canadian Career Education College in short CAN-College is a designated learning institution located in Vaughan, Canada. It has been helping students from all economic backgrounds access world-class and affordable education.
Why would you like to take admission to Canadian Career Education College? CAN-College is a wonderful place to study for students. It provides a variety of degree programs and courses that are well-designed, and help students gain knowledge and skills.  Apart from education, the college also allows students to gain hands-on, practical training and experience.
University or Organization: CAN-College
Department: N/A
Course Level: Vocational Diploma
Award:  30 and 50 % of the tuition
Number of Awards: N/A
Access Mode: Online
Nationality: Any
The award can be taken in Canada
Eligibility
Eligible Countries: All countries are eligible
Eligible Course or Subjects: The sponsorship will be awarded to students who take admission in any vocational diploma at the college.
Eligibility Criteria: Applicants must meet the following criteria before applying for this programme:
Applicants must be international students
Applicants must hold an approved admission status and LOA from Can-College.
Applicants must start the program at the college as per schedule.
Applicants must show a previous CGPA of 3.5. To continue scholarship disbursements after admission, the graduate scholarship recipient must maintain a CGPA of 3.5 during their study at Can-College.
How to Apply
How to Apply: All candidates whose application for admission has been accepted can apply for this application with the help of this online application form.
Supporting Documents: The following must be sent as supporting documents with application for admission: Pre-qualification degree, copies of academic transcripts, certificates of English language proficiency, a statement, and a copy of passport.
Admission Requirements: Requirements associated with admission vary course to course.
Language Requirement: Language requirements vary from one course to another.
Benefits
The sponsorship will provide  30 and 50 percent of tuition that will assist all eligible students to pursue a vocational diploma at the college.
Dossier de candidature
---
Informations de contact
---
Organismes proposant la bourse
C.C.E.C. Canadian Career Education College is a Government-approved ISP and a Designated Learning Institution (DLI). DLI # O262228554872 and  ​"Registered as a private career college under th...