Bourses d'études Canada 2020: Undergraduate program at Brescia University College
---
Type de bourse
Bourse d'études Pays
Canada Niveau d'études
Licence Date fin de candidature
31 oct. 2020
---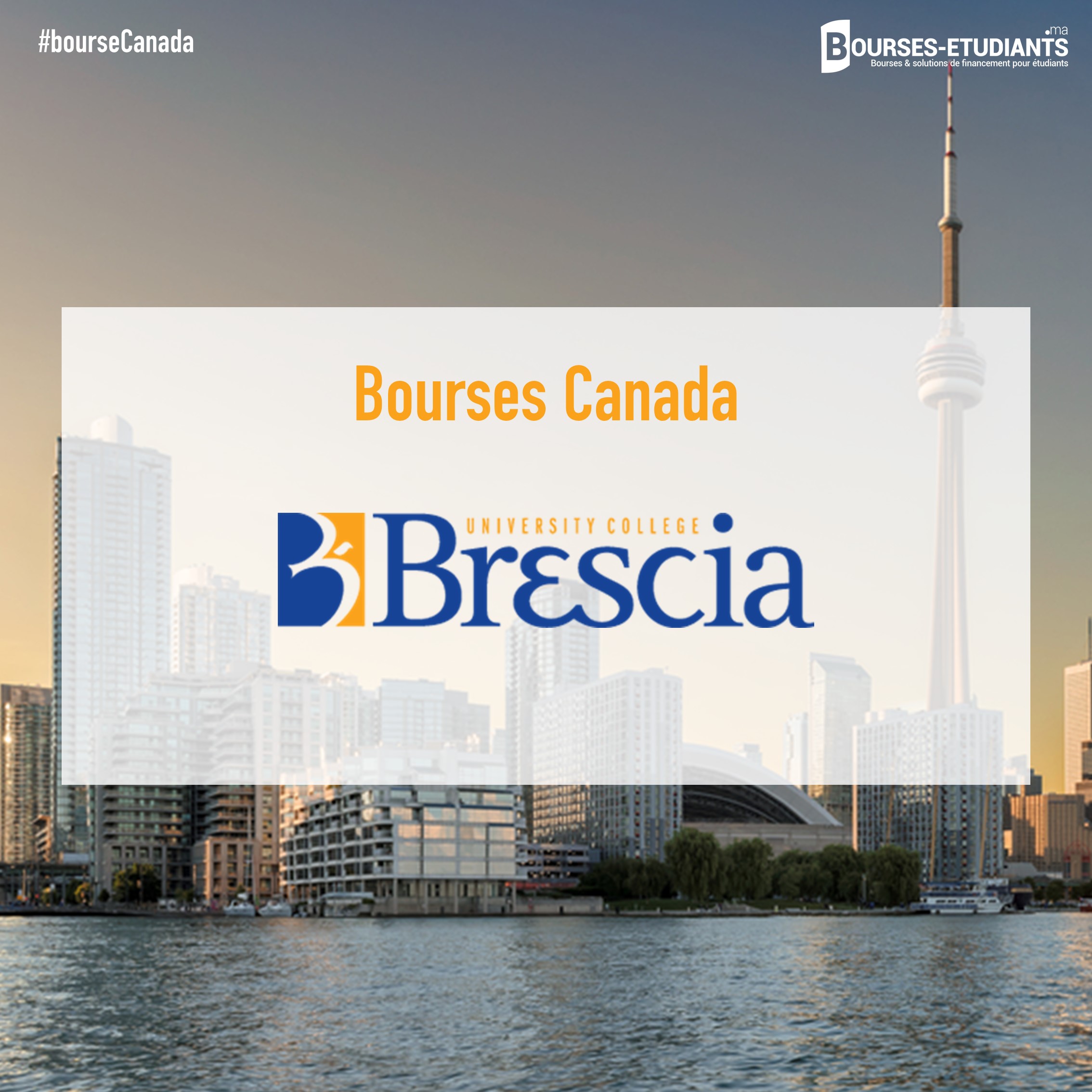 ---
Bourses d'études Canada 2020: Undergraduate program at Brescia University College
Description
Brescia University College is a Catholic liberal arts women's college. It offers a Preliminary Year, a co-educational one-year university preparatory program taught by university professors on the College campus. It also provides an English as a Second Language programme called CultureWorks. The college has approximately 1,500 undergraduate students and a 14:1 student/faculty ratio.
Eligibility Criteria
The candidate must be an international student.
Candidates must be enrolled in the university's full-time undergraduate programme.
The application form must be presented to the candidates before the closing date.
Candidates must have completed their qualification for secondary school.
Applicants must have proficiency in using and understanding written and spoken English.
Applicants must have outstanding academic achievement and leadership potential.
Acceptable Course and Subjects
The scholarships are open to studying an undergraduate degree program in the following fields:
Anthropology
Archaeology
Science
Mathematics
Communications
Engineering
Economics
Environment
Visual Studies
Health
Humanities
Music
Various
Why Study at Brescia University College?
Brescia University College is renowned mainly for its services in the arts and social sciences that rank among the best in the world. Here the students get an enriching and supportive atmosphere to concentrate on learning different skills. It offers a range of globally recognized research and graduate programs that attract students from around the world.
Benefits of the Programs
The Scholarship will be awarded as follows:
Principal's Entrance Scholarship $3500
Academic Dean's Entrance Scholarship $3500
Brescia Faculty Entrance Scholarship $2500
Brescia Entrance funding for Academic Excellence $2000
Brescia Merit Entrance Scholarship $1500
How to Apply for the Scholarship
For applying to this grant, candidates are needed to follow these steps:
Step 1: Apply for Admission
If you want to be empowered with this studentship, then you need to be registered in undergraduate degree coursework at Brescia University College. After taking confirmation, seekers will be automatically considered for the studentship.
Apply for admission
Step 2: Submit required documents
Diploma Certificate in high school
School transcripts available presently
Prior-school transcripts (only if requested)
Postgraduate Transcription
Results of the official survey
Start / Track Vitae
Entry Requirements
You are expected to hold an undergraduate degree with their high school diploma certificate.
Applicants must meet the general country/study curriculum entry requirement.
To meet the general admission criteria, you must demonstrate English language skills and follow the country/curriculum you studied in.
Visa Requirements
International students who require a student visa to study in Canada will apply for their program at least four to six months in advance of the start date. See the Citizenship and Immigration Canada website for applications for research permits issued by visa offices outside Canada
Dossier de candidature
---
Informations de contact
---
Organismes proposant la bourse
Brescia University College is Canada's only women's university. The University was founded in 1919 by the Ursuline Sisters, strong women of faith committed to social justice, community service an...