Bourses d'études Canada 2020 : Undergraduate Program at University of Windsor
---
Type de bourse
Bourse d'études Pays
Canada Niveau d'études
Licence Date fin de candidature
30 juin 2020
---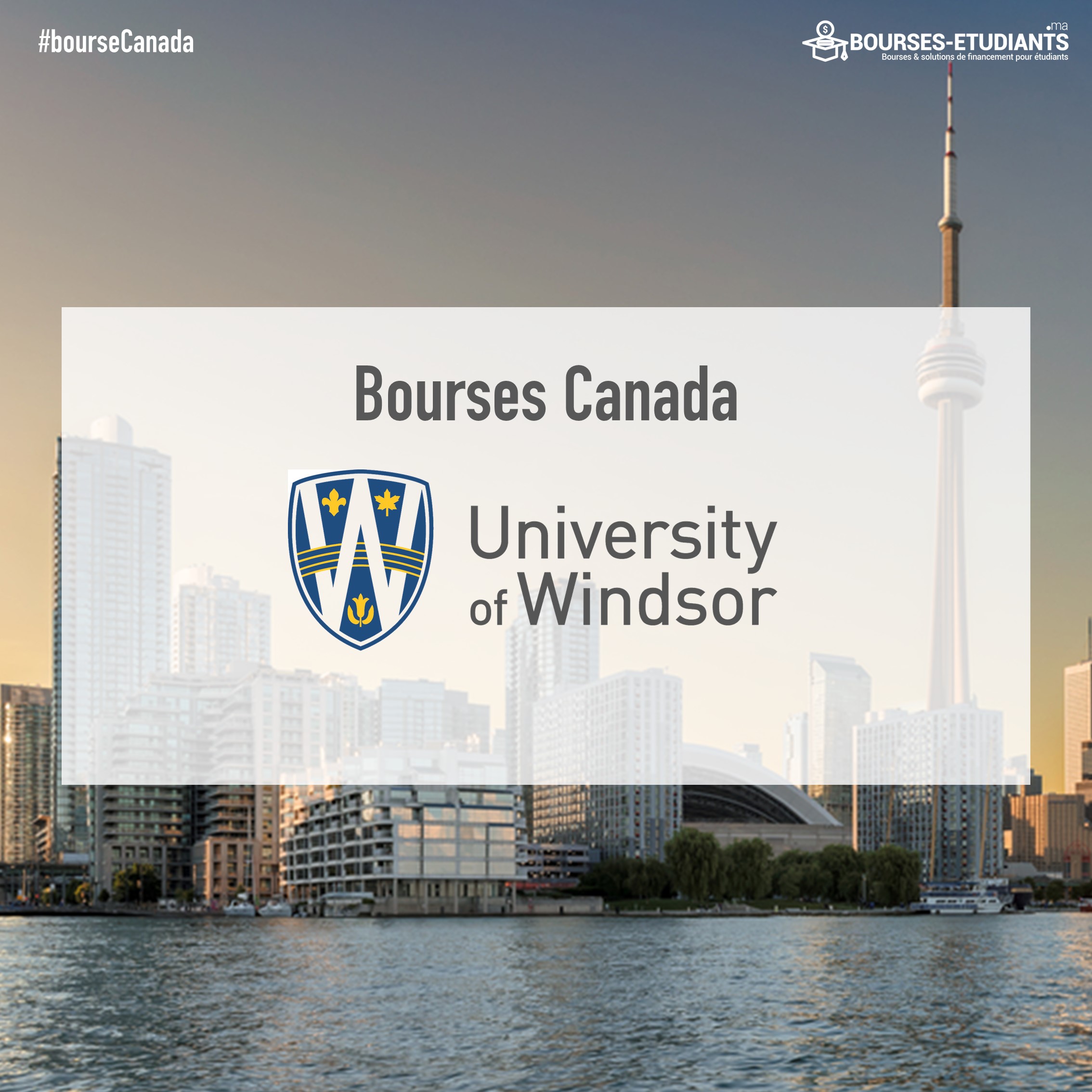 ---
Bourses d'études Canada 2020 : Undergraduate Program at
      University of Windsor
Description :
The University of Windsor is thrilled to announce the Maple Leaf Educational Systems funding for new incoming international students in Canada.
The goal of this educational award is to support talented overseas participants in order to pursue an undergraduate degree program at the University of Windsor.
Established in 1963, the University of Windsor is a public research university situated in Windsor, Canada.  It has a broad range of undergraduate and graduates degree programs to domestic and international students.
Why at the University of Windsor?
The university provides an education that leads you to the next level by engaging in paid, professional, career-related, employment opportunities specific to your discipline.
University: University of Windsor
Department: NA
Course Level: Undergraduate
Awards: Tuition fees
Access Mode: Online
Number of Awards: Two
Nationality: International
The award can be taken in Canada
Eligibility            
Eligible Countries: All nationalities
Acceptable Course or Subjects: Undergraduate degree in various subject areas
Admissible Criteria: To be eligible, the applicants must meet all the following criteria:
Must be coming directly from a Maple Leaf Educational School located in mainland China offering British Columbia curriculum and has completed their secondary school studies in grade 12. The student must have completed a minimum of one term of full-time secondary school studies in the year immediately preceding the academic year that they are applying for this grant.
In the year immediately preceding, the student is not considered to have returned to secondary school studies to upgrade after a year or more break in studies.
Awarded to a student on a Study Permit with high academic achievement entering the first year of undergraduate studies at the University of Windsor.
How to Apply
How to Apply: There is no additional application required for the opportunity. Applicants must take admission in any of the University's divisions for the first time undergraduate degree.
Supporting Documents: Aspirants may be asked for a statement of purpose, letter of motivation, letter of recommendation and a CV. Before you submit your application via email to [email protected]
Admission Requirements: For taking admission, applicants must meet the entry requirement of the university.
Language Requirement:  Candidates should have good proficiency in the English language. But their country language is not English, and then they need to satisfy the university's English language requirements.
Benefits: The University of Windsor will provide educational fund for the successful candidates.
Dossier de candidature
---
Informations de contact
---
Organismes proposant la bourse
The University of Windsor is exceptional. Take, for starters, the broad range of programs we offer – Engineering, Law, Nursing, Education, Business, Human Kinetics, Science, and Arts, Humanities &am...