Bourses d'études China 2022 : Postgraduate program at Hohai University
---
Type de bourse
Bourse d'études Pays
Chine Niveau d'études
Doctorat Date fin de candidature
31 août 2022
---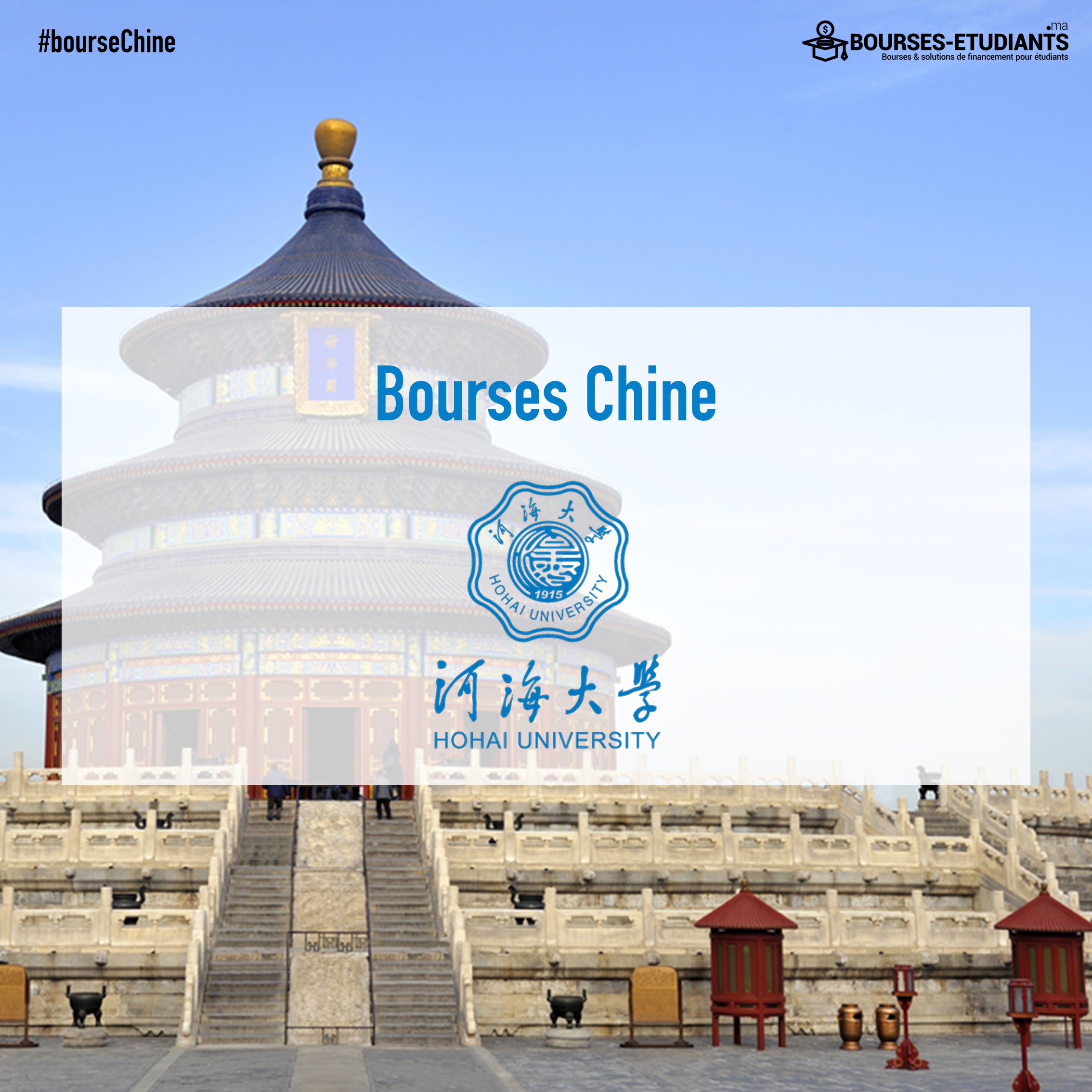 ---
Bourses d'études China 2022 : Postgraduate program at
Hohai University
Description:
Founded in 1915, Hohai University is a state key university under the direct administration of Ministry of Education of China. It has a current enrollment of more than 40,000 full-time students, including 13,072 masters and 19078 undergraduates.
Why study at Hohai University? HHU is an ideal place to study with its beautiful scenery and tree-lined campus. Students will access academic as well as scientific research facilities while studying at Hohai University.
University: Hohai University
Department: International School
Course Level: PhD
Awards: 3500RMB
Access Mode: Online
Number of Awards: NA
Nationality: International
The award can be taken in China
Eligibility            
Eligible Countries: All nationalities
Acceptable Course or Subjects: PhD degree program in various disciplines such as College of Hydrology and Water Resources, College of Water Conservancy and Hydropower Engineering, College of Harbour, Coastal and Off-shore Engineering, College of Civil and Transportation Engineering, and College of Environment
Admissible Criteria: To be eligible, the applicants must meet all the following criteria:
Doctoral applicants should possess a master's degree or its equivalent.
All applicants should be registered as IAHR student members.
How to Apply
How to Apply: In order to apply for the award, applicants are obligated to apply through an online application form.
Supporting Documents: Students are requested to submit all the following supporting documents:
Scanned copy of your passport, which should be valid at least until August 30, 2022
Scanned copy of any pages in your passport showing existing China-related visas
Certificate of your Masters (or equivalent diploma) degree – scanned original or notarized; in Chinese or English. Those expected to graduate shall provide proof of graduation
Degree/Diploma transcripts, scanned original or notarized version, in Chinese or English
A personal statement including your personal experience, any professional background, and proposed research area in 400-800 words
The abstract and table of contents of any research thesis
Two recommendation letters from professors
The health report, the template are attached.
Admission Requirements: For taking admission, applicants must have a master's degree from a recognized university.
Language Requirement: They must have an English language proficiency certificate (IELTS, GRE, TOFEL)
Benefits
The program covers tuition, accommodation, comprehensive insurance, and a monthly allowance of 3500RMB.
Dossier de candidature
---
Informations de contact
---