Bourses d'études : Erasmus Mundus 2018 – Scholarships in Nuclear Physics
---
Type de bourse
Bourse d'études Niveau d'études
Master Date début de candidature
01 mai 2018 Date fin de candidature
20 mai 2018
---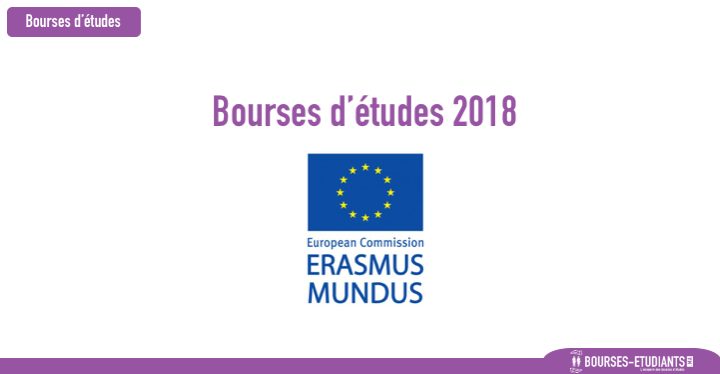 ---
Bourses d'études : Erasmus Mundus 2018 – Scholarships in Nuclear Physics
Bourses Maroc
Applications are invited for Erasmus Mundus Joint Master Degree (EMJMD) Scholarships in Nuclear Physics. This scholarship is available to students of partner as well as programme countries.
The main objective of the Master programme is to provide top-ranked students with an excellent background in Nuclear Physics (theory, experiments and applications) so as to educate experts in the field to meet the needs and challenges previously mentioned and foster their future career in this field.
NucPhys is a 2-years Erasmus+: Erasmus Mundus Joint Master Degree programme in Nuclear Physics (120 ECTS). The programme has started in 2017-2018 as an Erasmus Mundus / Erasmus+ Master Course of the European Union. The Master Course is offered by a consortium of 8 partner universities in Spain, France and Italy, with the participation of 20 research institutions/companies as associated partners in Spain, France, Italy, Germany and Switzerland (CERN).
All non-native speakers must demonstrate their English proficiency with a test result in the "Test of English as a Foreign Language" (TOEFL), or "International English Testing System" (IELTS), or equivalent. Please, see the NucPhys web page for a full list of accepted tests and minimum scores. The period between the proficiency test and this application should not exceed two years.
Scholarships are available to pursue Master degree programme.
The Master scholarships from the ERASMUS + program include:
 
Partner Country scholarships¹
Programme Country scholarships²
Contribution to travel, installation and any other type of costs
up to € 3500 per year for travel & installation costs for scholarship holder resident in a partner country.
up to € 1000 per year per scholarship holder resident in a Programme Country for travel & installation costs
Contribution to subsistence costs (for both Programme and Partner Country scholarship holders)
€ 1000 / month for the entire duration of the EMMC study programme (24 months maximum)
Contribution to participation costs
€ 6000 for the entire duration of the EMMC study programme (24 months) (this will cover mainly the inscription costs in the Master)
There will be 16 Erasmus + Scholarships per edition of the Master Course. Out of these, 12 will be for partner country students and 4 for programme country students.
To be eligible for this scholarship you must meet the following requirements:
A Bachelor's degree or equivalent amount of learning in one of the fields Mathematics, Physics, Ingeneer (quantified as 3 years of university studies equivalent to 180 credits in the European Credit Transfer System – ECTS) is a minimum requirement for admission. Students who expect to obtain their Bachelor's Degree not later than August 2018 are entitled to apply (students that require a VISA should hold their degree at latest by mid-July 2018, to have a chance to obtain their VISA in due time).
Application Procedure: Please include an up-to-date CV (curriculum vitæ, resume), which contains a list of publications (if any), the title and short summary of the Bachelor's thesis (if applicable), a description of extra-curricular activities that are related to nuclear physics (if any), and skills acquired (e.g. computer/ programming skills).
REQUEST: Please include an electronic copy of academic records (accompanied by a certified translation into English, when relevant).
REQUEST: Please provide below the list of attended courses, the grades obtained and the list of courses still in progress, if any,
Contact :
University of Seville:
University of Padova:
University of Catania:
University of Caen-Normandie:
Dossier de candidature
---
Informations de contact
---