Bourses d'études Espagne 2020 : Phd Program at Comillas Pontifical University
---
Type de bourse
Bourse d'études Pays
Espagne Niveau d'études
Doctorat Date fin de candidature
30 avr. 2020
---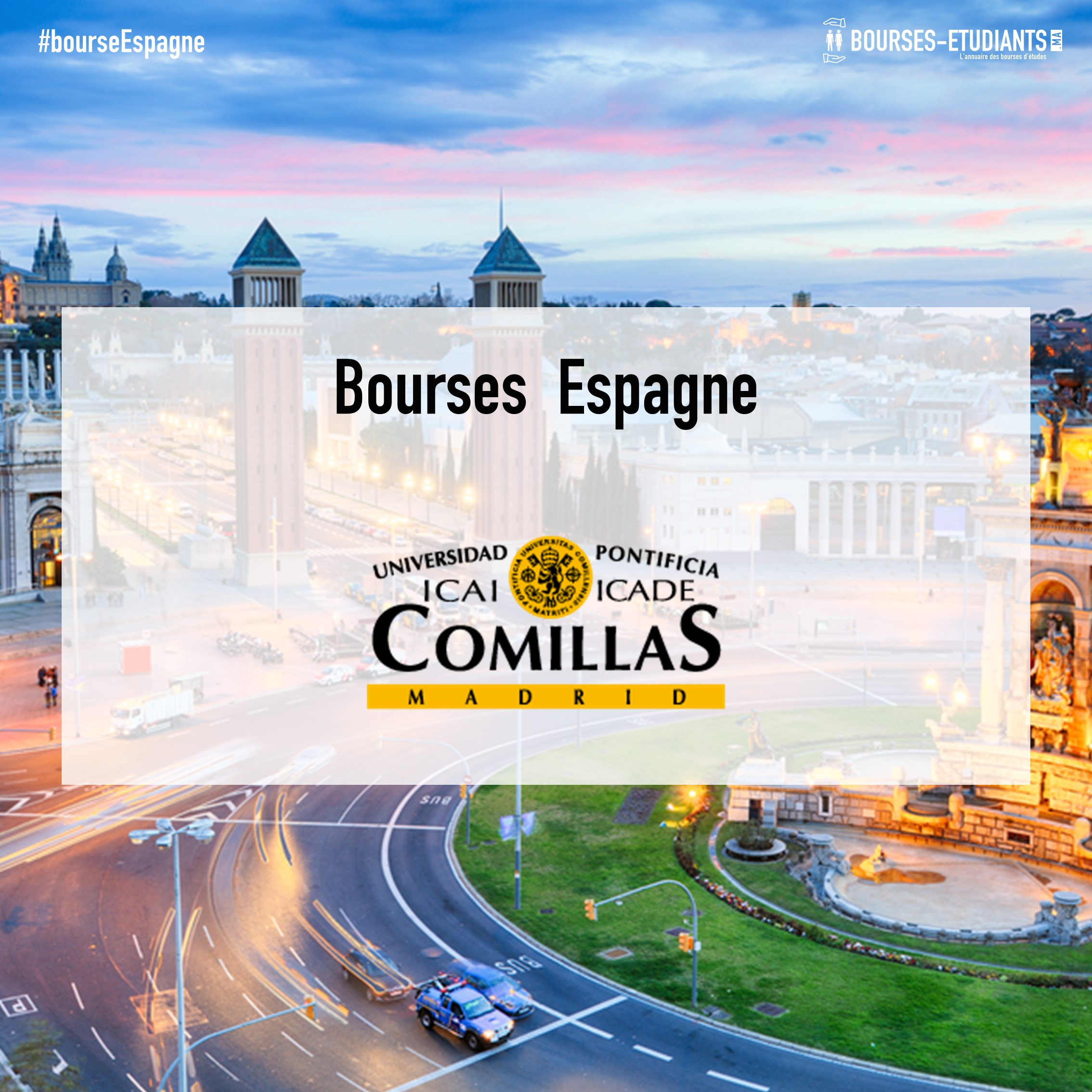 ---
Bourses d'études Espagne 2020 : Phd Program at Comillas Pontifical University
Description :
Applicants are inviting to apply for the International PhD Positions offered by the Comillas Pontifical University. The bursaries are open to students from all around the world who have a strong interest in Fintech for the academic year 2020-2021.
The program aimed at promoting doctorate training through PhD studies. In addition to this, the financial aid positions will also support candidates to carry out support activities in research outreach.
Founded in 1890, the Comillas Pontifical University is a Catholic university that offers a number of academic exchange programs, work practice schemes, and international projects.
Why at Comillas Pontifical University? The university is committed to the person, educational innovation and ethical and social commitment, and is motivated by the desire to contribute to scientific innovation and to the critical and transforming sense.
University or Organization: Comillas Pontifical University
Department: NA
Course Level: PhD
Award: 20.253,60 Euros
Access Mode: Online
Number of Awards: Two
Nationality: International
The award can be taken in Spain
Eligibility
Eligible Countries: Applications are accepted from around the world.
Acceptable Course or Subjects: The studentships are awarded in the subject area of Fintech.
Admissible Criteria: To be eligible, applicants must have to meet the following criteria:
Hold an official Spanish Undergraduate or Master's degree, or equivalent, providing that at least 300 ECTS credits have been completed in both programs.
Hold an official, Spanish university degree, or one from the European Higher Education Area, granting access to a Master's pursuant to that established in Article 16 of Royal Decree 1393/2007 of 29 October, and have passed a minimum of 300 ECTS credits including all official university studies, of which at least 60 must have been at a Master's level.
Hold a degree from a foreign education authority. Foreign degrees need to be validated prior to application. This implies that the candidate will have to provide evidence showing that the level of the foreign title is equivalent to an official Spanish Master's degree and that, in the issuing country, it grants access to doctorate studies.
Hold an official university degree that has been classified as being equivalent to Level 3 of the QF-EHEA, pursuant to the procedure established in Royal Decree 967/2014, of 21 November.
The completion of MRes will be an advantage.
How to Apply
How to Apply: In the condition of not sending the documents to the General Secretary, candidates can submit them to [email protected]
Supporting Documents: Applicants must submit Copy of their National Identification, of their current residency card or the Foreign Resident's Identification Number (NIE) card, Curriculum Vitae, Certified academic transcript, cover letter, research proposal and at least two reference letters from university professors or from relevant individuals who have an academic or professional relationship with the applicant.
Admission Requirements: To be considered for the opportunity s, Candidates should provide evidence of excellent undergraduate and Master's grades, by submitting their relevant academic transcripts.
Language Requirement: Candidates must provide certification of sufficient proficiency in English, equivalent to level C1 ("Effective Operational Proficiency or upper intermediate") in accordance with the Common European Framework of Reference for Languages, particularly in application to the lines of research for this position. The certification may be verified by submitting the documents proving the level required, or through the tests arranged by the University's Institute of Modern Languages.
Benefits
The sponsorship will provide 20.253,60 Euros gross for an annual period, or its equivalent sum if not for the year in full.
Additionally, the beneficiaries shall be exempt from paying 90% of the fees corresponding to the credits they take at Comillas during the PhD training period.
Dossier de candidature
---
Informations de contact
---
Organismes proposant la bourse