Bourses d'études Espagne 2020 : Postgraduate program by VLC Photonics S.L.
---
Type de bourse
Bourse d'études Pays
Espagne Niveau d'études
Doctorat Date fin de candidature
31 août 2020
---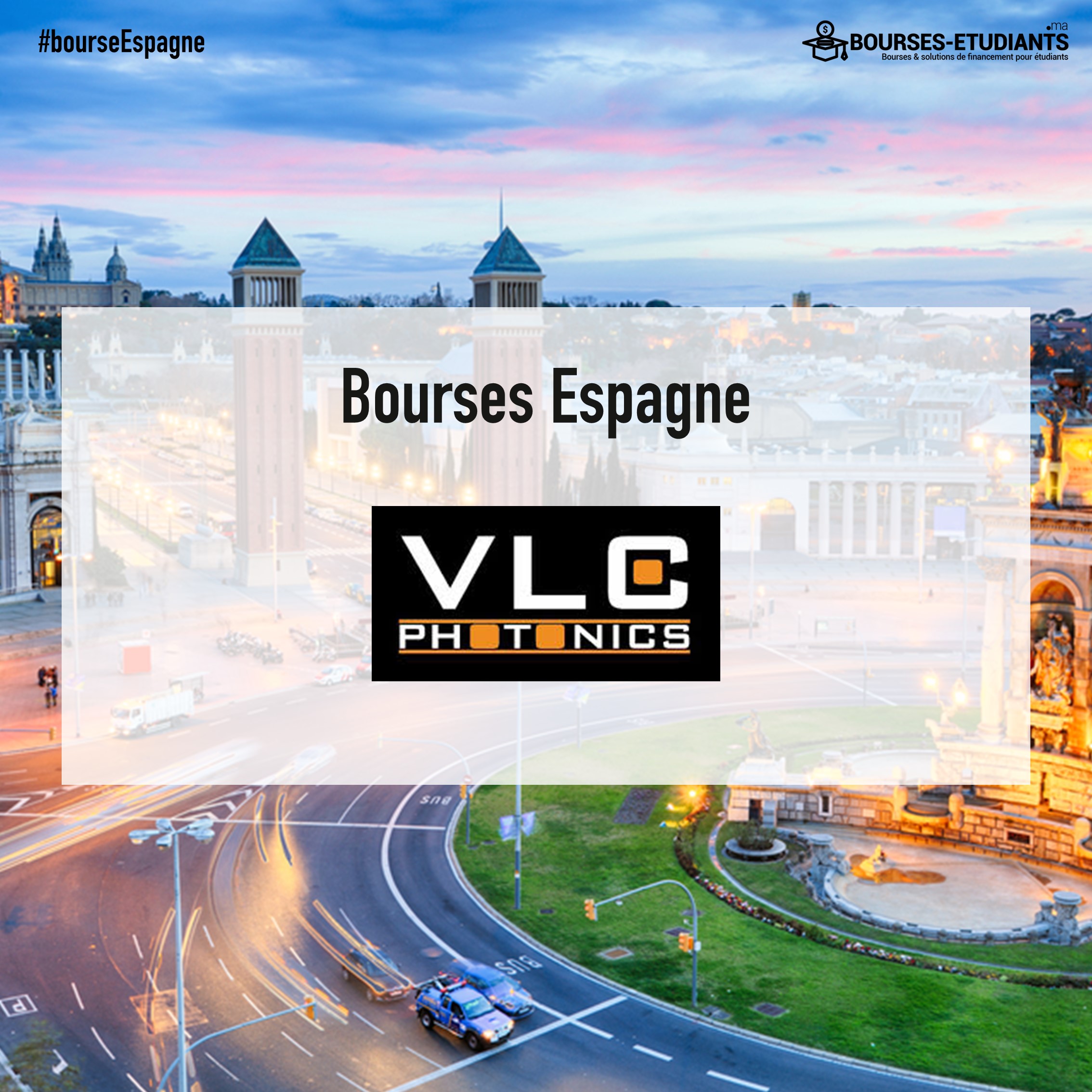 ---
Bourses d'études Espagne 2020 : Postgraduate program by
VLC Photonics S.L.
Description:
VLC Photonics is an optical chip design house and works with many packaging companies, each of them providing different services and capabilities.  It offers a stimulating and varied work environment in a young but growing high-tech business start-up.
Why should apply for this position? By joining the program, students will gain advance knowledge for analogue photonic circuits.  VLC Photonics can support them with the technical feasibility evaluation for integrating a given optical system.
Organisation Name: VLC Photonics S.L.
Department: NA
Course Level: PhD
Awards: Varies
Access Mode: Online
Number of Awards: NA
Nationality: International
The award can be taken in Spain
Eligibility            
Eligible Countries: European countries
Acceptable Course or Subjects: PhD degree in Multi-thread electromagnetic simulation for analogue photonic circuits.
Admissible Criteria: To be eligible, the applicants must meet all the following criteria:
You have a Master or equivalent degree on physics or engineering (or will be obtained before 1st September 2020) with interests in photonics, experimental physics, computational electromagnetism, and artificial intelligence.
You are prepared to collaborate with a large network of researchers and industrial partners across Europe who may work in a different discipline and engage actively in interdisciplinary research.
You can work efficiently and reliably, independently as well as in teams. Good communication skills are a must, and scientific curiosity will be highly regarded. Proficiency in English is expected, and some level of Spanish recommended but not mandatory.
How to Apply
How to Apply: In order to apply for the position, interested candidates need to take part in a PhD degree and must submit the following documents to careers-at-vlcphotonics.com and marco.garcia-at-vlcphotonics.com
Supporting Documents: Please send a cover letter, a curriculum vitae, a recommendation from previous research supervisors (if available) and a copy of any diploma (University Transcripts)
Admission Requirements: For taking admission, applicants must have a master's degree from a recognized university
Language Requirement: Students need to demonstrate that they have a good level of written and spoken English.
Benefits
VLC Photonics S.L. will provide a mobility allowance of 600€/month and, if entitled, a family allowance of 250€/month plus other benefits access to UPV campus facilities (sports complex, library, parking, medical centre, etc.).
Dossier de candidature
---
Informations de contact
---
Organismes proposant la bourse
VLC Photonics is a reliable partner, totally committed to your particular technical and business needs, human in the deal, and pioneer in the market development of application-specific photonic integr...