Bourses d'études: États-unis 2018 – University of California Berkeley
---
Type de bourse
Bourse d'études Pays
États-unis Niveau d'études
Master Date début de candidature
24 oct. 2017 Date fin de candidature
01 déc. 2017
---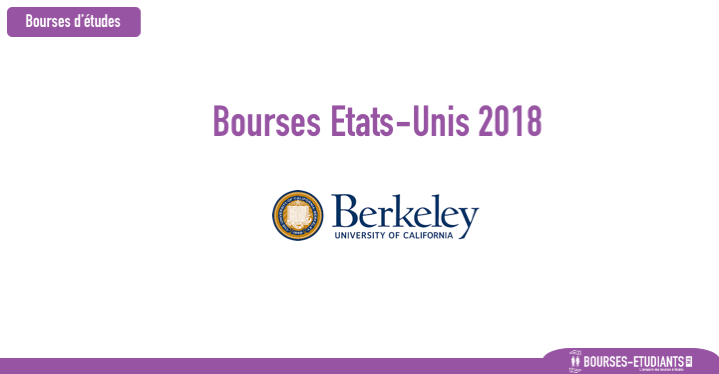 ---
Bourses d'études: États-unis 2018 – University of California Berkeley
Berkeley
The Yenching Academy offers an intensive program of interdisciplinary classroom and field study of Chinese history and culture, as well as real-time issues in China's development. As a college integrated within China's leading university, the Yenching Academy prepares a diverse group of exceptional international and Chinese students with the knowledge of China that they need to fulfill their potential as global citizens and leaders.
The Yenching Academy offers students a Master of China Studies degree program in the following concentrations: Politics and International Relations; Economics and Management; Law and Society; Philosophy and Religion; Literature and Culture; History and Archeology. Academy courses will be available in both English and Chinese. It will be possible for international students to complete their degrees with courses taught in English. Chinese language study will be required for all international students; those with an advanced level of Chinese will be encouraged to take courses taught in Chinese. For Chinese students, a minimum of 75% of their credits must be from courses offered in English.
Yenching Scholars receive a fellowship that covers tuition and fees, accommodation and living costs. Students will complete their coursework during the fall and spring semesters, supplemented with additional study during the summer. The fellowship for international students ends after twelve months; they may complete and defend their thesis any time up to two years after they have completed their Yenching Academy residence.
Currently enrolled students and eligible U.C. Berkeley alumni MUST submit applications to Alicia Hayes, the campus representative.
Official Yenching Academy of Peking University Website
Eligibility Requirements
Must hold bachelor's degree by August 31, 2018
Strong preference will be given to those 25 years old or younger on August 31, 2018
An English proficiency test score is also required for those whose native language is not English
Selection criteria
A Prospective Yenching Scholar:
Has an outstanding academic record
Has demonstrated leadership skills
Is active in extracurricular activities
Is actively engaged with the community and has a strong sense of social responsibility
Has a strong moral character
Has demonstrated interest in exploring diverse cultures, in particular Chinese and Asia Pacific cultures
Has demonstrated English proficiency
Applications will be reviewed by a Faculty Selection Committee in late December and endorsed students will be forwarded to the program by early January. 
Application requirements
Completed application (available at the link above)
Personal statement
Resume/CV
Official transcripts form all colleges attended (electronic copies will not be accepted)
Two letters of recommendation
The UC Berkeley selection committee will select the Universities nominee based on the above application materials and criteria.
All UC Berkeley Yenching Scholar Program applicants should make an individual advising appointment with Alicia Hayes, the  campus representative. For more information, contact Alicia Hayes.
CAMPUS DEADLINE: Noon, Friday, December 1, 2017

2017-18 Campus Application Instructions available now!

2017-18 Partner University Application available now!

2017-18 Letter of Recommendation Cover Sheet available now!
Dossier de candidature
---
Informations de contact
---