Bourses d'études Italie 2020 : Postgraduate Program at the Scuola Normale Superiore University
---
Type de bourse
Bourse d'études Pays
Italie Niveau d'études
Doctorat Date fin de candidature
27 août 2020
---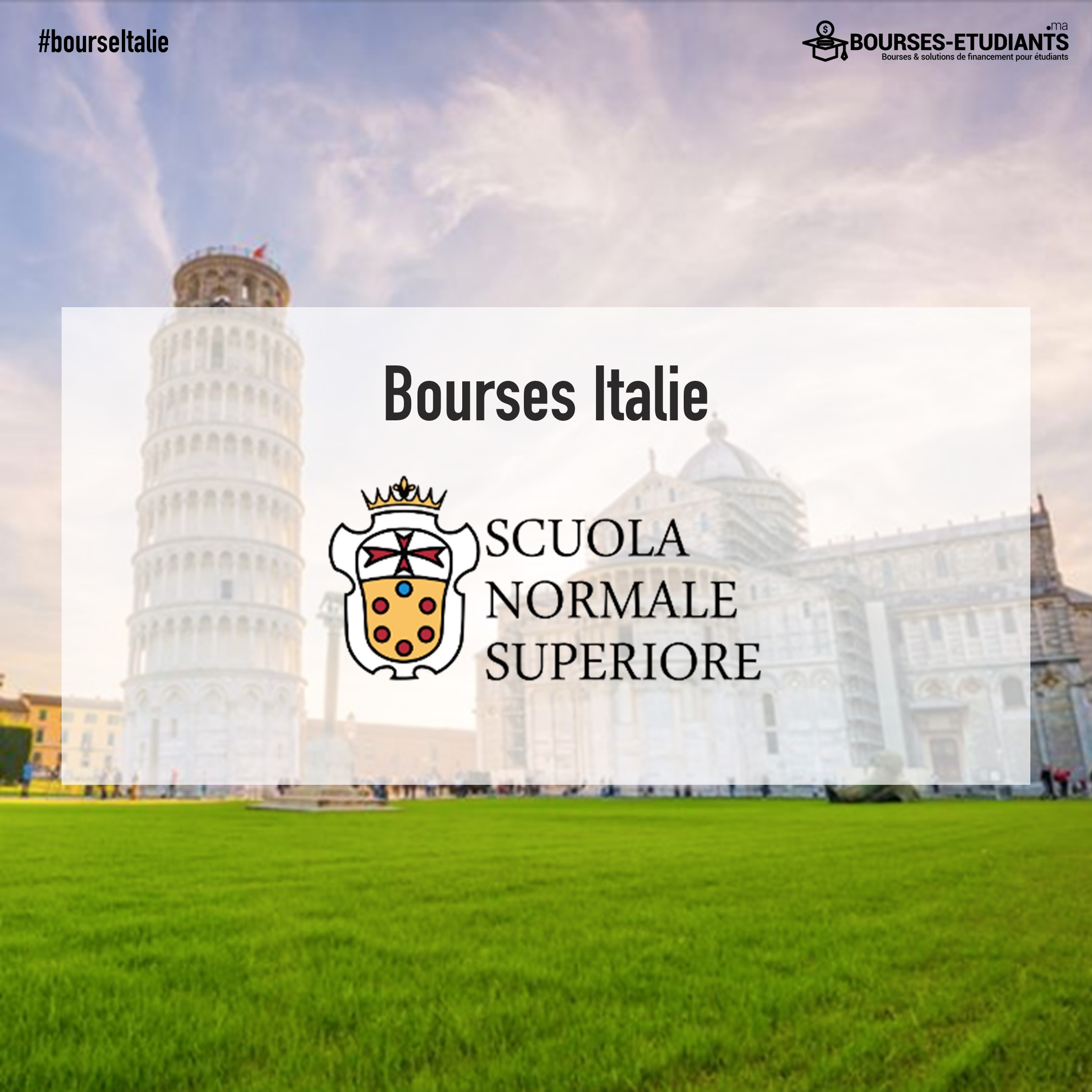 ---
Bourses d'études Italie 2020 : Postgraduate Program at the Scuola
         Normale Superiore University
Description :
For attracting foreign candidates to study in Italy, the Scuola Normale Superiore University is furnishing great opportunity in the form of the postgraduate placements program in Italy.
The educational funds are open for both International and Italian students and aim to support them financially for completing a postgraduate degree program in Italy
The Scuola Normale Superiore University was founded in 1810. It is a university institution of higher education which ranked first in Italy on the scale of the Academic Ranking of World Universities.
Why at the Scuola Normale Superiore University? SNSU has a reputation in the research field. It provides the best facilities which will be useful to complete studies in a good way. Its faculties are very supportive and devoted to helping students in completing their career goals
Eligible Countries: Local (Italian) and international students can apply.
Acceptable Course or Subjects: Candidates can join the postgraduate degree program in the field of Classics, data Science, Mathematics, Methods and Models for Molecular Science, Nanoscience, Neurosciences, Philosophy, Physics, Political Science and Sociology and transnational Governance at the university.
Admissible Criteria: Must be interested in these subjects and satisfied all the conditions of this course.
How to Apply
How to Apply: Candidates are bound to take admission in a postgraduate degree program at the university. There is no separate application process for the grants; it will be automatically awarded to all students.
Supporting Documents: Academic transcripts, copy of the passport, a research proposal, and curriculum vitae along with language proficiency proof must be attached.
Admission Requirements: An undergraduate degree is required for this program.
Language Requirement: If you are a student from a non-English background country, then you have to show your English language ability by TOEFL or IELTS test.
Benefits: The educational funds will include tuition fee, a grant for board and accommodation.
Dossier de candidature
---
Informations de contact
---
Organismes proposant la bourse
Scuola Normale Superiore PhD Fully-funded Ph.D. programmes – more than 70 scholarships  of up to € 15,000 are awarded annually Well-structured Ph.D. programmes in eleven disciplines throughout ...