Bourses d'études Japon 2022: Undergraduate program at Soka University
---
Type de bourse
Bourse d'études Pays
Japon Niveau d'études
Licence Date fin de candidature
01 nov. 2021
---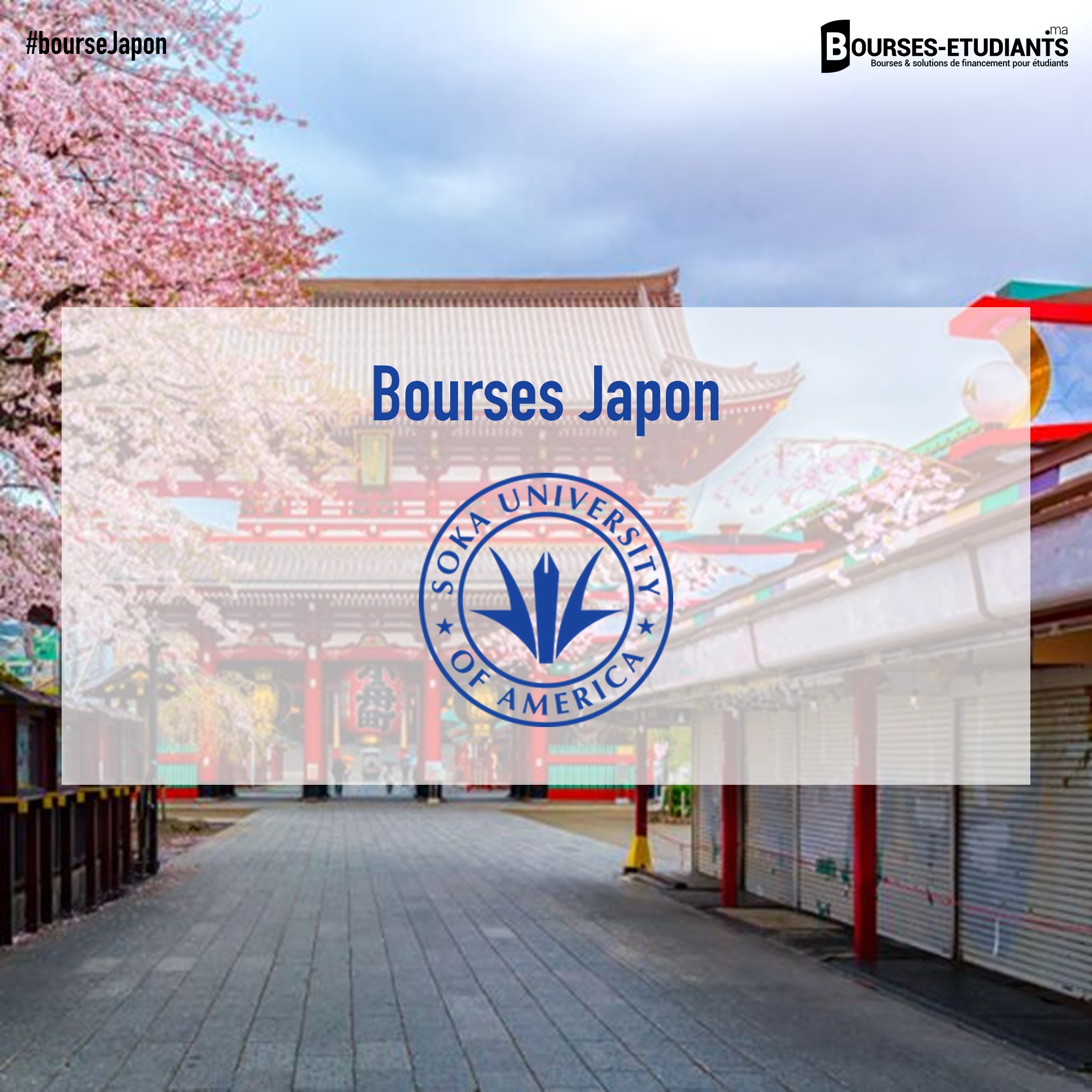 ---
Bourses de Recherche Australie 2022: International Scholarship by
Soka University
Description
Soka University is counted as one of the top universities in Japan. It enjoys a reputation for excellence in Education, Culture, Sports, Science, and Technology. It opened its doors to students in 1970. The university includes eight faculties namely economics; business administration; law; nursing; science and engineering; liberal arts; letters and education.
Why would you like to take admission at Soka University? It is a diverse university that attracts students from approximately 52 countries. It offers numerous internationally recognized courses to its students.  Apart from this, here students can take part in study abroad programs.
University or Organization: Soka University
Department: N/A
Course Level: Undergraduate
Award: JPY 30,000 to JPY 50,000
Number of Awards: N/A
Access Mode: Online
Nationality: International
The award can be taken in Japan
Eligibility
Eligible Countries: There is a restriction on nationality
Eligible Course or Subjects: Undergraduate degree program in any field
Eligibility Criteria: To be eligible, the applicants must meet all the following criteria:
Applications are invited from international students
Entrants should hold an offer to study in an undergraduate course at Soka University.
How to Apply
How to Apply: Students who have successfully applied for an undergraduate course at Soka University before the deadline will be eligible to send their application for this wonderful award.
Supporting Documents: The following documents must be included in the application for admission: A pre-qualification degree, copies of academic transcripts, certificates of English language proficiency, a statement, and a copy of passport.
Admission Requirements: The minimum requirement for an undergraduate course is a high school diploma.
Language Requirement: Language requirements vary from one course to another.
Benefits
The award of the program ranges from JPY 30,000 to JPY 50,000. This amount will be provided per month throughout the course.
Dossier de candidature
---
Informations de contact
---