Bourses d'études : Londres 2018 – Cass Business School
---
Type de bourse
Bourse d'études Pays
Royaume Uni Niveau d'études
Master Date début de candidature
01 févr. 2018 Date fin de candidature
08 mai 2018
---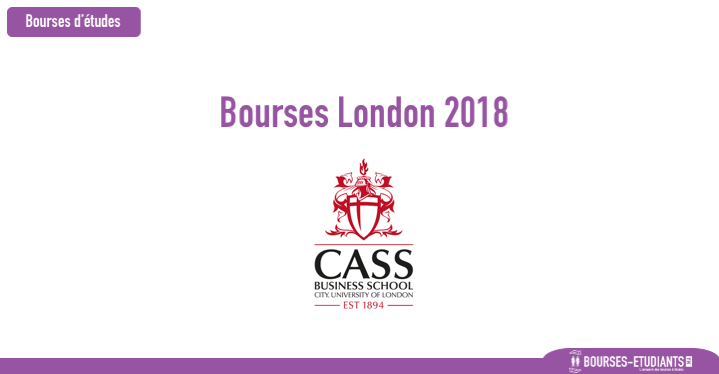 ---
Bourses d'études : Londres 2018 – Cass Business School
Bourses Maroc
The September 11th Scholarship is provided by The September 11th Insurance Trust which is supported by Lloyds and a number of firms in the London insurance market. The Trust was established on the initiative of Aon and Marsh, in association with the Charities Aid Foundation (CAF), following the attacks in New York on 11th September 2001. The purpose of the Trust is to hold the proceeds of a charitable events, which are used to fund the education of young people working within the US or UK insurance industry.
There are two scholarships offered in memory of friends and colleagues who lost their lives in the attacks.
Value: Two scholarships each worth £10,000
Criteria
Eligible courses: MSc Insurance and Risk Management.
Geographical requirements: None.
Academic requirements: Must be able to demonstrate academic excellence.
Financial need: Applicants will be asked to demonstrate financial need.
Other: Applicants will be required to demonstrate why they want to work in the insurance industry and why the financial assistance is important to them.
Apply for the September 11th Insurance Trust Scholarship.
In order to be considered for a scholarship, applicants must have accepted, and paid the deposit for, a conditional or unconditional offer of a place on a full-time MSc degree at Cass Business School. We do not accept scholarship applications from applicants who do not hold an offer on an MSc degree at Cass Business School.
Deadline 8th May 2018
Dossier de candidature
---
Informations de contact
---