Bourses d'études Maroc 2020 : PhD Sandwich Fellowships by The International Atomic Energy Agency
---
Type de bourse
Bourse d'études Pays
Maroc Niveau d'études
Doctorat Date fin de candidature
18 sept. 2020
---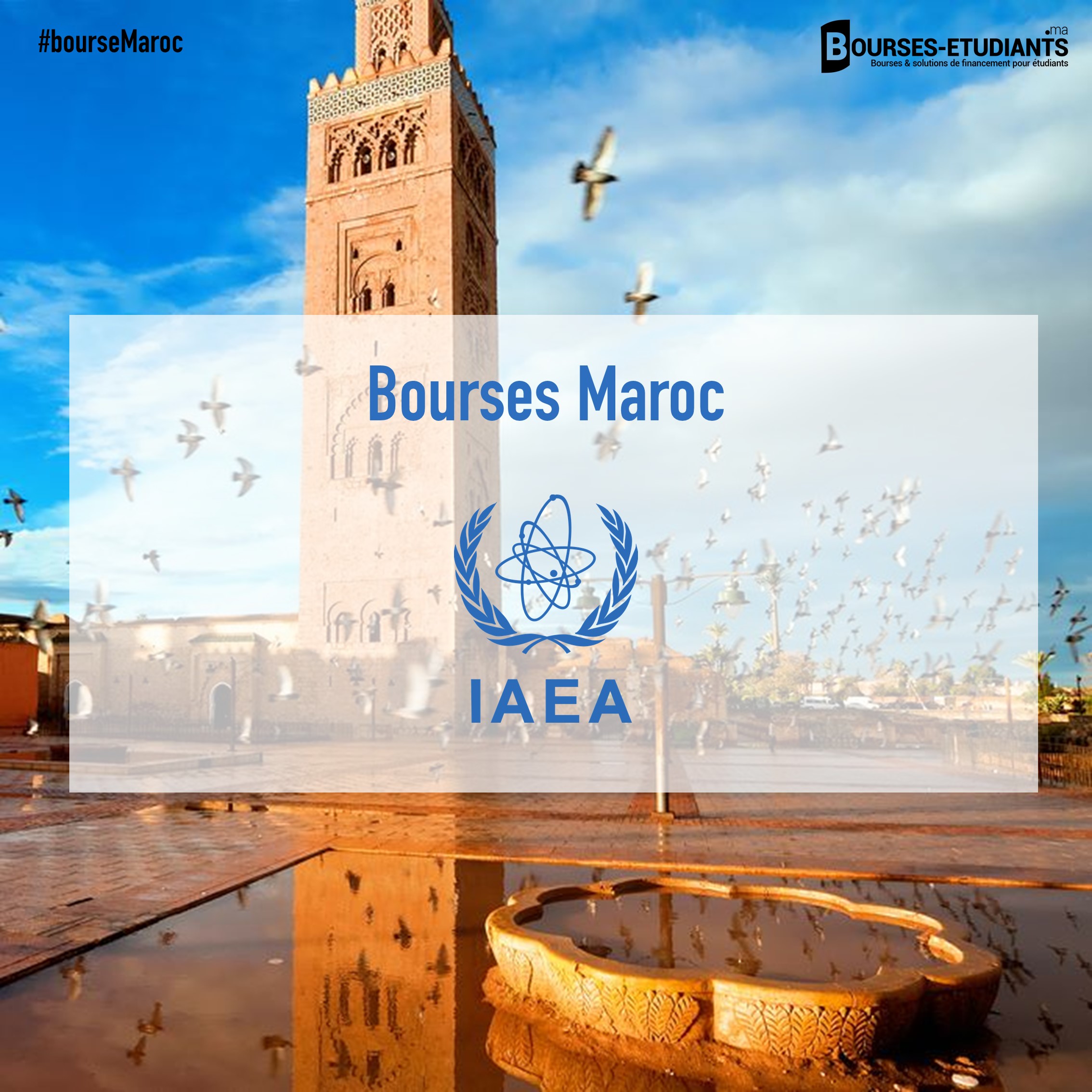 ---
Bourses d'études Maroc 2020 : PhD Sandwich Fellowships by
The International Atomic Energy Agency
Description
Founded in 1957, the IAEA is the world's centre of cooperation in the nuclear field. Its global standard-setting projects provide a framework for the equitable participation of Member States on a worldwide scale.
Why should apply for Sandwich programme? By joining the programme, students will gain advance knowledge in AFRA Regional Strategic Cooperative Framework and develop/enhance their human resources capacities.
University: International Atomic Energy Agency
Department: NA
Course Level: PhD
Awards: Varies
Access Mode: Online
Number of Awards: At least 20
Nationality: African candidates
The award can be taken in Africa
Eligibility            
Eligible Countries: African Countries
Acceptable Course or Subjects: The PhD Sandwich Fellowship Programme focuses on the following regional priority thematic areas:
Food and Agriculture
Human Health and Nutrition
Water resources management
Nuclear Engineering
Industrial Applications
Energy Planning
Climate Change and
Radiation Safety
Admissible Criteria: To be eligible, the applicants must have a master's degree from a recognized university.
How to Apply
How to Apply: Applicants who meet the above-mentioned qualifications are requested to complete and submit application form through the online InTouchPlus platform http://intouchplus.iaea.org) for the fellowship.
Supporting Documents: The following required application materials must send to Division for Africa:
The candidate's Curriculum Vitae
A copy of the duly certified Master' degree
Transcripts of the Master' degree NB: Preference will be given to candidates with at least upper second class honours degree.
An official letter from the candidate home university confirming that the candidate is registered and enrolled in the PhD programme
A Letter of admission to a foreign University
A language certificate from a certified language centre
A recent medical certificate from an authorized Medical Consultant.
Admission Requirements: For taking admission applicants must have a previous year degree
Language Requirement: Demonstrate the English language ability through the IELTS test.
Benefits
International Atomic Energy Agency will provide all the following study expenses:
Training fees (registration fee, bench fee, course fee and examination fee) paid to then foreign University
Return airfares
Medical insurance and a
Monthly Stipend to cover accommodation, food costs and training/research materials
Dossier de candidature
---
Informations de contact
---