Bourses d'études Nouvelle-Zélande 2020 : Undergraduate Program at Otago Polytechnic University
---
Type de bourse
Bourse d'études Pays
Nouvelle-Zélande Niveau d'études
Licence Date fin de candidature
31 déc. 2020
---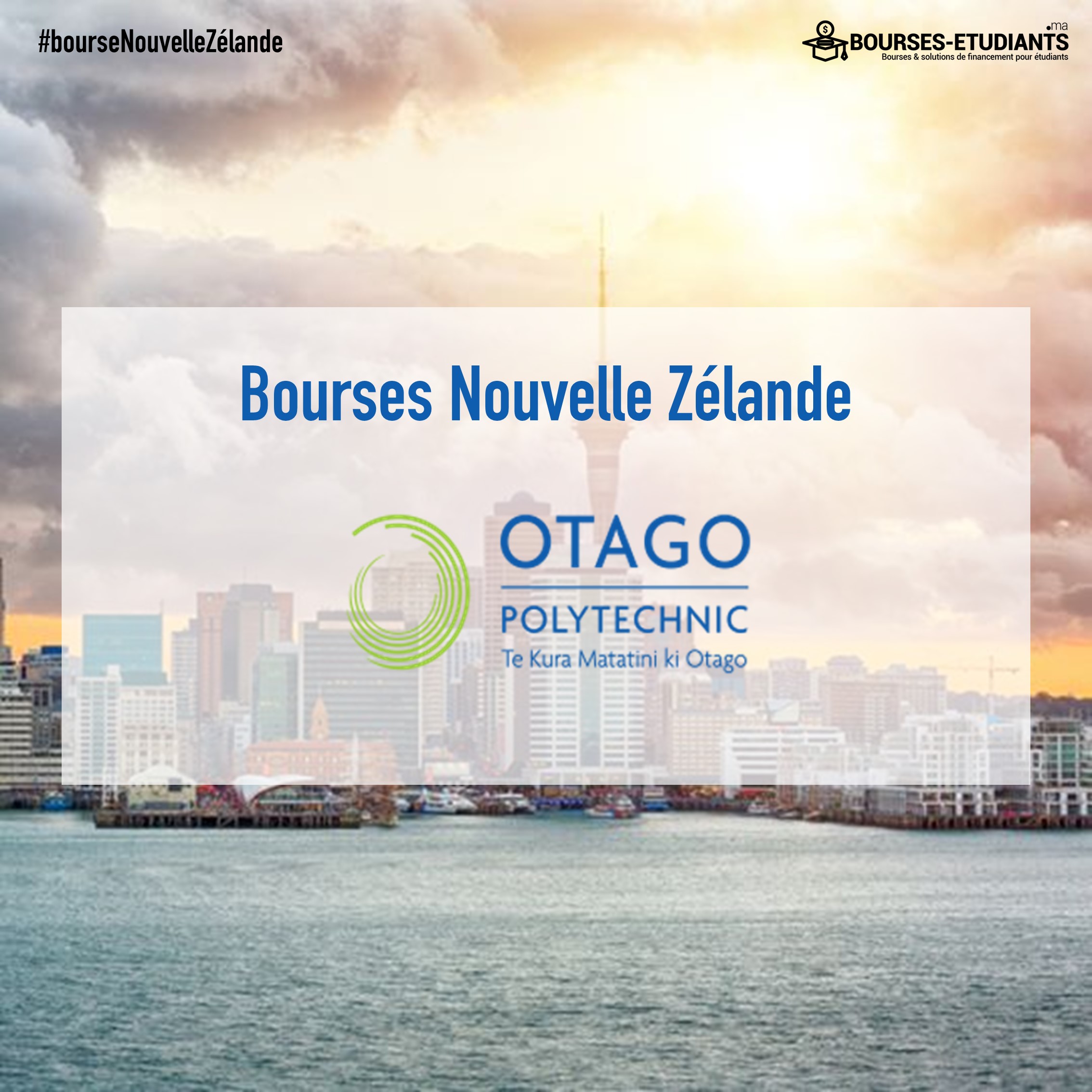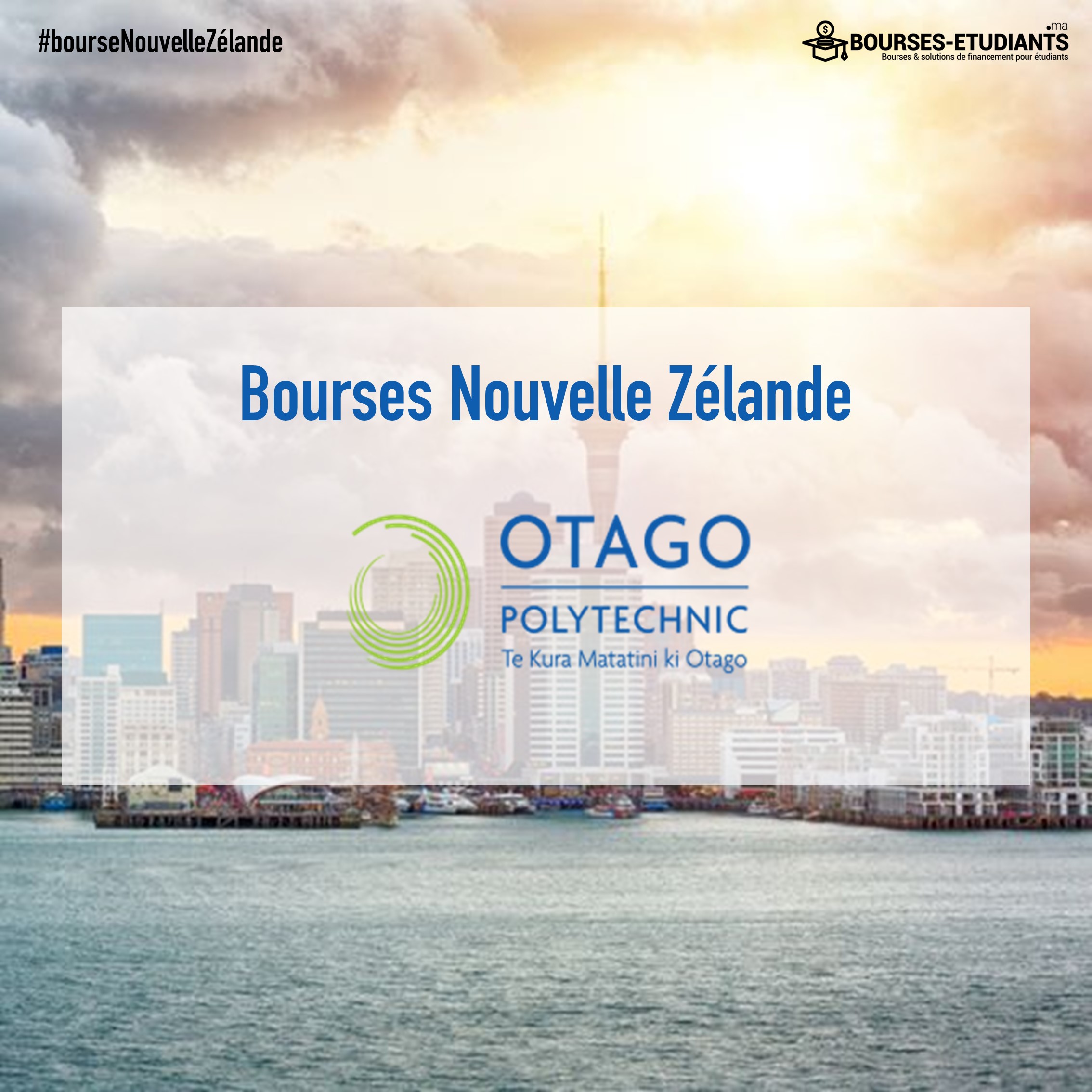 ---
Bourses d'études Nouvelle-Zélande 2020 : Undergraduate Program at Otago Polytechnic University
Description :
Otago Polytechnic is actively helping bright students through its mind-blowing Covid-19 Relief Scholarship. The programme is available for the academic year 2020-21.
This funding opportunity will ease students' financial load by providing an award of NZ$ 2,000 to NZ$ 15,000. There is no geographical restriction.
Opened in 1870, Otago Polytechnic was formerly known as King Edward Technical College and is based in the heart of Auckland, New Zealand. It has been providing high quality and career-focused education to students.
Why would you like to enrol in any program at the Otago Polytechnic? Finest tertiary teachers, affordable accommodation options, dedicated staff, and modern facilities make this institution the best place to study. It has been providing students with the skills and knowledge that they need to achieve success in life.
University or Organization: Otago Polytechnic
Department: N/A
Course Level: Undergraduate, diploma and certificate programme
Award: NZ$ 2,000 to NZ$ 15,000
Number of Awards: N/A
Access Mode: Online
Nationality: Any
The award can be taken in New Zealand
Eligibility
Eligible Countries: Applications are accepted from around the world
Eligible Course or Subjects: The grant is open for the following courses:
Pathway programmes, English+Diploma
Master of Applied Management
Postgraduate Diploma
Graduate Diploma
Bachelor's degree programmes
Diploma programmes Level 5 and 6
Certificate Level 2-5
Eligibility Criteria: To be eligible, the applicants must meet all the following criteria:
Must be international students
Must have applied for one of the courses mentioned above.
How to Apply
How to Apply: There is no separate application process as the program amount will automatically be deducted at the time of applying for the approved programme.
Supporting Documents: Candidates might be asked to submit following documents together with their application: Pre-qualification degree, copies of academic transcripts, certificates of English language proficiency, a statement, a copy of passport
Admission Requirements: Requirements associated with admission vary course to course.
Language Requirement: Language requirements vary from one course to another. You can get detailed information in this regard by clicking on this link.
Benefits
The Award is varied depending on which course you are applying for:
Pathway programmes (English + Diploma) – $ 2,000
Master of Applied Management – NZ$ 7,000
Postgraduate Diploma – NZ$ 5,000
Graduate Diploma – NZ$ 4,000
Bachelor's degree programmes – NZ$ 5,000
Diploma programmes Level 5 and 6 – NZ$ 4,000
Certificate Level 2-5 – NZ$ 2,000
Dossier de candidature
---
Informations de contact
---
Organismes proposant la bourse
The Government is making changes to the polytechnic sector in New Zealand – but the high-quality of Otago Polytechnic University's programmes and fantastic student experience remain the sa...