Bourses d'études : Royaume-Uni 2018 – GIIDAE International Scholarship
---
Type de bourse
Bourse d'études Pays
Royaume Uni Niveau d'études
Master Date début de candidature
01 mars 2018 Date fin de candidature
09 avr. 2018
---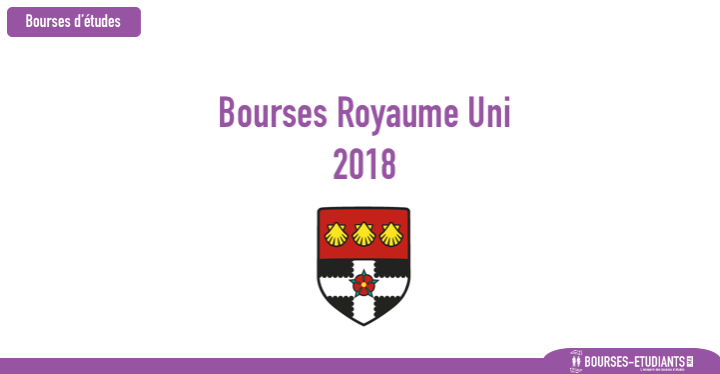 ---
Bourses d'études : Royaume-Uni 2018 – GIIDAE International Scholarship
The GIIDAE International Scholarship is available to applicants who are looking to study a Masters programme with the Graduate Institute of International Development, Agriculture and Economics (GIIDAE).
The scholarship is made of up of five merit-based scholarships worth £3,000 each and is open to students from any international country who are studying on any of GIIDAE's programmes.
Conditions of Application and Award
Terms and Conditions
To be considered, applicants must have an offer of a place on one of the programmes listed below at the time of application:
MSc Agricultural Economics
MSc Agriculture and Development
MSc Applied International Development
MSc Climate Change and Development
MSc Communication for Development
MSc Development Finance
MSc Environment and Development
MSc Food Economics and Marketing
MSc Food Security and Development
MRes Research Agricultural and Food Economics
MSc Research Agriculture, Ecology and Environment
If you have a conditional offer that includes English, and you are offered a scholarship, you must demonstrate the required level of English proficiency within one month of being offered the Scholarship, otherwise the scholarship offer will be withdrawn.
Applicants must be students liable to pay overseas tuition fees (not from the UK/EU).
Awards are intended to acknowledge and support applicants with good academic records.
A maximum of one scholarship will be awarded per applicant.
An award will only apply for the 2018 -19 academic year and cannot be deferred.
Successful candidates only will be contacted on an individual basis via email.
The Graduate Institute reserves the right to offer no awards if no suitable applicants apply.
Applications for a scholarship must be received by Monday 9th April 2018.
No further funds will be awarded. Any other additional costs will be covered by the awardee (you). The University accepts no responsibility for any costs incurred in relation to the scholarship.
Awardees of the GIIDAE International Scholarship cannot also hold a GIIDAE country specific Scholarship.
Awardees of the GIIDAE International Scholarship must convert to a firm offer (accept their offer) within one month of being offered the Scholarship.
In taking up the scholarship you agree to participate in relevant GIIDAE marketing activities.
A selection committee will consider applications shortly after the deadline of Monday 9th April 2018 and successful applicants only will be notified by Friday 11th May 2018. The decision of the Selection Committee is final and not subject to appeal.
Criteria for Award
The panel will base its decision on a range of factors including academic excellence and the degree to which the applicant has demonstrated their suitability for an award. Scholarship offers are normally made as fee reductions. Students may not accept more than one bursary or Scholarship offered by the Graduate Institute. Awardees must check that any other Scholarship that they have been awarded allows for funding from multiple scholarships and/or bursaries.
If you are a University of Reading Undergraduate, or alumnus who graduated in the last three years, you could be awarded a scholarship in addition to the alumni discount.
APPLICATION DEADLINE: Monday 9th April 2018
Dossier de candidature
---
Informations de contact
---