Bourses d'études UK: undergraduate and postgraduate program at University of South Wales
---
Type de bourse
Bourse d'études Pays
Royaume Uni Niveau d'études
Licence | Master Date fin de candidature
15 janv. 2021
---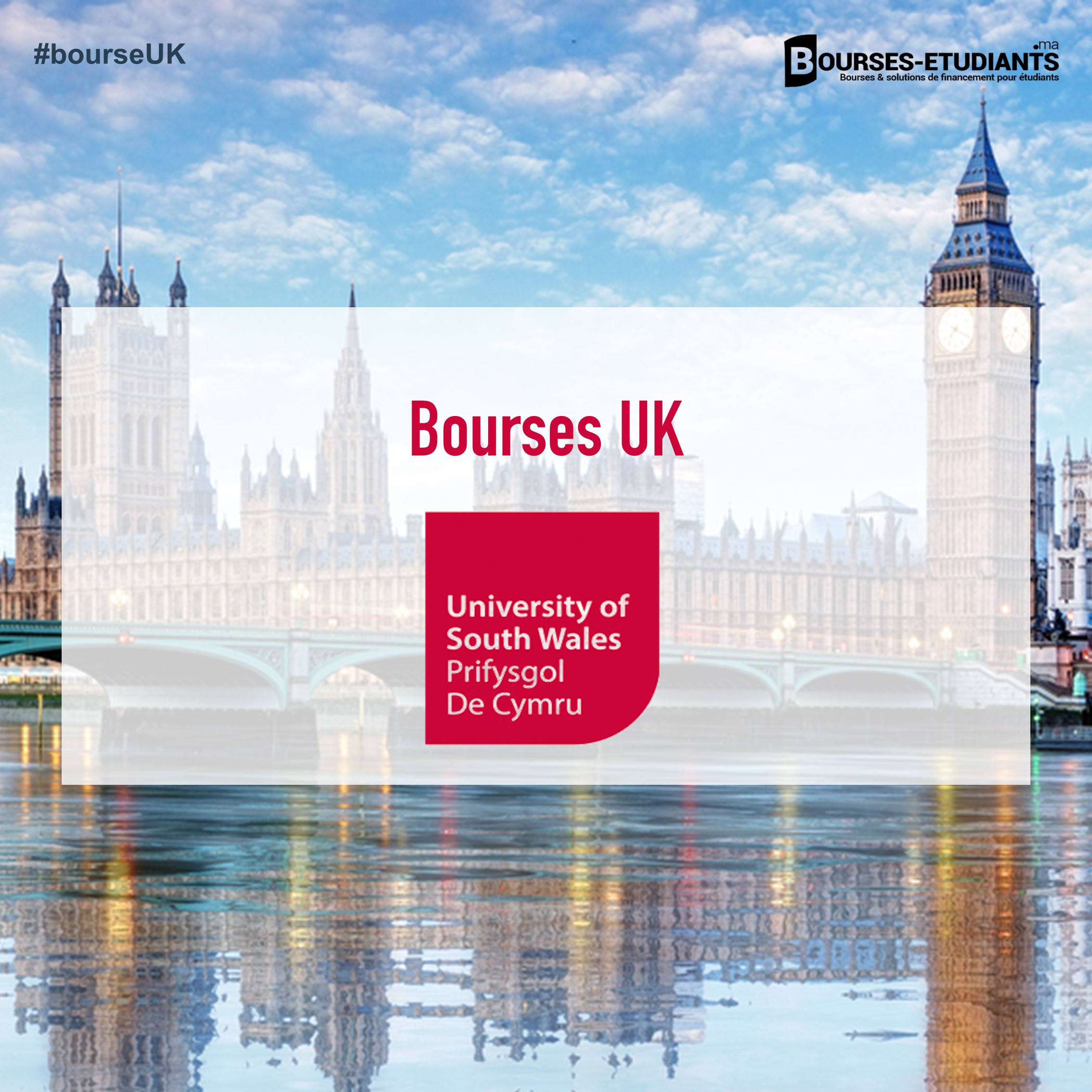 ---
Bourses d'études UK: undergraduate and postgraduate program at
University of South Wales
Dazzling self-funding aspirants from all over the world have a beneficiary opportunity to apply for the international awards offered by the University of South Wales in the UK.
The studentship is available for those brilliant candidates who will commence in the undergraduate and postgraduate degree coursework for the academic year 2021-2022.
The University of South Wales is a diverse academic community of many nations and beliefs, brought together by a shared commitment to the transformation of lives through knowledge and education. It is the second-largest university in Wales offers around 200 courses.
Why study at the University of South Wales? The university provides candidates skills and knowledge to plan for their future career and successfully transition from student into professional. It provides varied pathways for candidate's career advancement and professional development.
Description
University or Organization: University of South Wales
Department: NA
Course Level: Bachelor and masters
Award: Varies
Access Mode: Online
Number of Awards: Not known
Nationality: International students
The award can be taken in the UK
Eligibility
Eligible Countries: Seekers from all over the globe
Acceptable Course or Subjects: Bachelor and masters degree program in any subject offered by the university
Admissible Criteria: To be considered for this education award, the applicant must be applying for the bachelor's and master's degree programs in any of their chosen subject areas at the university for the academic year 2021-2022.
How to Apply
How to Apply: For applying, seekers are demanded to take affirmation in the undergraduate and postgraduate degree coursework at the University of South Wales. After taking admission, claimants will be automatically considered for this studentship.
Supporting Documents: Applicants will be asked to provide a personal statement describing studentship aims, letters of motivation, and curriculum vitae.
Admission Requirements: You are needed to hold your previous degree certificates with good academic grades.
Language Requirements: All candidates must have to meet the English language requirement to study at the university.
Benefits
These financial aid positions will be awarded.
International Foundation Year – £1,500
Undergraduate degree courses – up to £1,500 per year
Postgraduate degree courses, including Master of Business Administration (MBA) – up to £2,000
Chancellors International Development Scholarship: £2,500
BSc (Hons) Aircraft Maintenance Engineering Top-Up standard funding for 180 credit – £2,250
Dossier de candidature
---
Informations de contact
---
Organismes proposant la bourse
The University of South Wales (USW) is a major player in UK Higher Education and has long been renowned for engineering teaching and innovation. With our roots firmly placed in the industrial heritage...