Bourses d'études USA 2020 : Appreciation Endowed Scholarship funded by Tennessee Technological University
---
Type de bourse
Bourse d'études Pays
États-unis Niveau d'études
Doctorat | Licence | Master Date fin de candidature
01 août 2020
---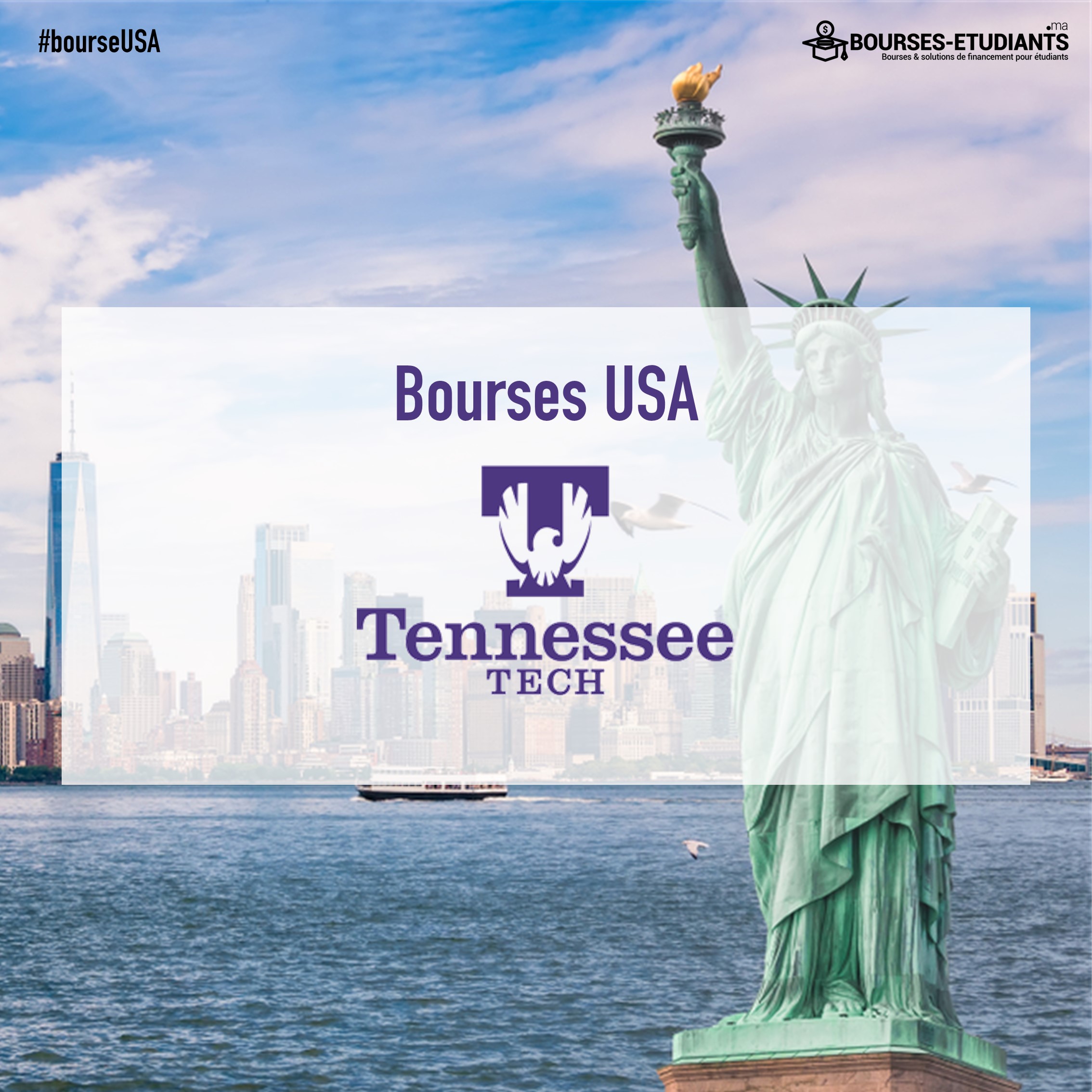 ---
Bourses d'études USA 2020 : Appreciation Endowed Scholarship funded by
Tennessee Technological University
Description:
Tennessee Technological University is an esteemed institution and also known as Tennessee Tech. It features nine colleges that offer numerous degree programmes in a variety of fields. The university has an enrolment of more than 10,000 students from around the world.
Why would you like to apply for admission to Tennessee Technological University? Tennessee Tech has been dedicated to helping students become well-rounded, thoughtful, and skilled professionals. The university has multiple buildings which are wonderful in term of architecture. It provides its students with lots of facilities including libraries, labs, research centres, and study and sports spaces.
University or Organization: Tennessee Technological University
Department: N/A
Course Level: Any
Award: Educational fund
Number of Awards: N/A
Access Mode: Online
Nationality: Any
The award can be taken in the USA
Eligibility
Eligible Countries: All countries
Eligible Course or Subjects: Any
Eligibility Criteria: To be eligible, the applicants must meet all the following criteria:
The applicant can be a current or prospective full-time student
The applicant can also be an international student or a student from an underserved population;
Applicants must demonstrate a desire to master the English language and improve communication skills;
The applicant must use the program to advance language abilities.
The applicant must apply for admission in any course at the university.
How to Apply
How to Apply: To receive consideration for this application , all candidates must take part in an applicable degree programme at the university first. Once their application for admission is accepted, they can apply for the opportunity .
Supporting Documents: Applicants must provide the following documents: Pre-qualification degree, copies of academic transcripts, certificates of English language proficiency, a statement, and a copy of passport.
Admission Requirements: Admission requirements vary from one course to another.
Language Requirement: Language requirements vary from course to course.
Benefits
All selected candidates will be provided with the educational funds that will help them ease up the burden of expenses associated to study at Tennessee Technological University.
Dossier de candidature
---
Informations de contact
---
Organismes proposant la bourse
Tennessee Tech produces practical, ready-to-work graduates from a broad range of academic disciplines prepared to compete in a technologically driven world. Here, students have the freedom to discover...