Bourses d'études USA : Postdoctoral Program by la NASA
---
Type de bourse
Bourse d'études Pays
États-unis Niveau d'études
Doctorat Date fin de candidature
01 juill. 2020
---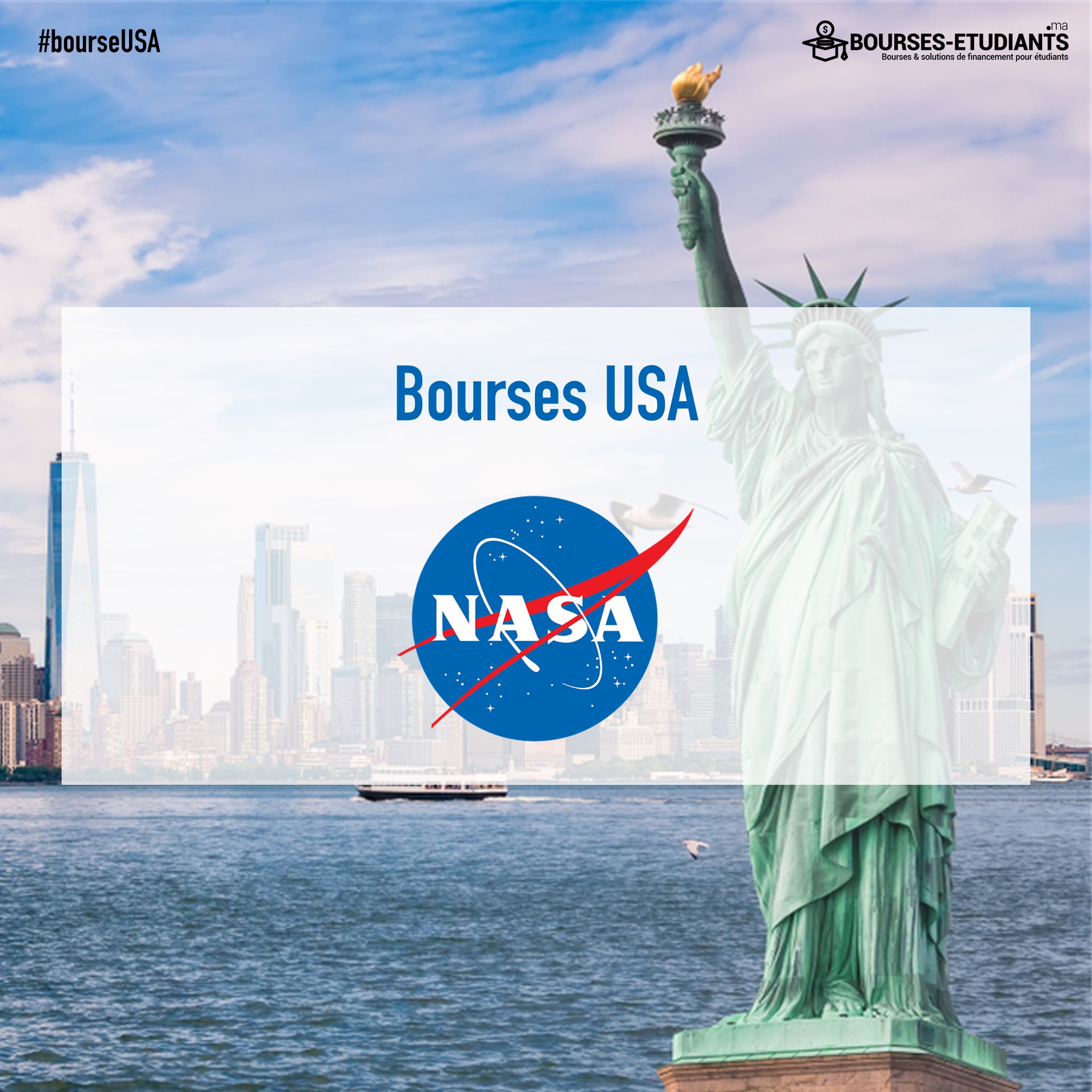 ---
Bourses d'études USA : Postdoctoral Program by la NASA
Description :
Applications are invited for the NASA Postdoctoral Fellowship Program which is available to early-career and more senior scientists. U.S. and international scientists are eligible to apply for this fellowship program.
NASA Postdoctoral Fellows work on 1 to 3-year assignments with NASA scientists and engineers at NASA centers and institutes to advance NASA's missions in earth science, heliophysics, planetary science, astrophysics, space bioscience, aeronautics, engineering,human exploration and space operations, astrobiology, and science management.
In order to apply applicants must have completed the requirements for a PhD or an equivalent doctorate degree before beginning the fellowship.
Application Deadline: July 1, 2020
Course Level: Fellowship is available for pursuing postdoctoral program.
Study Subject: Research opportunities are available in Earth science, planetary science, heliophysics, astrophysics, aeronautics and engineering, human exploration and operations, space bioscience, and astrobiology.
Award: The NPP provides a generous stipend (with allowances for locality and seniority), support for scientific travel, relocation assistance if eligible, and subsidized health insurance. Appointments are renewable for up to three years.
Number of Awards: Not known
Nationality: U.S. and International scientists
The award can be taken in the USA
Eligibility:
Eligible Countries: U.S. and International scientists are eligible to apply for this fellowship program.
Entrance Requirements: The following criteria must be met in order for applicants to be eligible for this fellowship:

Applicants must have completed the requirements for a Ph.D. or an equivalent doctorate degree before beginning the fellowship.
Applicants must have U.S. citizenship, Lawful Permanent Resident (LPR) status, or the Exchange Visitor J-1 Visa (research scholar only) before beginning the fellowship. An H-1B status is not acceptable because the NPP is not an employment program. Applicants are eligible to apply for the NPP while holding the F-1 status. However, if applicants are selected for an appointment, they must change their status to one listed above.
Since each NPP Fellowship is tied to a specific research opportunity located at a NASA Center or program institute, applicants must relocate to the Center or program institute that supports the opportunity to which they were accepted. In the case of virtual Centers such as the NASA Astrobiology Institute, applicants must relocate to the university location of their advisor as listed on the research opportunity. Establishing and maintaining residency at the Center or at the location of the advisor is required to begin the appointment and to remain in the program.
Applicants must not have held an NPP appointment for five years prior to applying. NPP Fellows are eligible for another award five years after the end of the previous appointment.
Some NASA Centers may require a security or visitation clearance before you start your appointment. The NPP Center Representative will notify you in advance if a clearance is required.
Applicants cannot start their NPP appointment until all appointment requirements are met. This includes completing and returning all required forms and documentation to USRA. USRA will not issue an advance stipend check, start to stipend payments, or approve relocation travel until all requirements are met.
How to Apply: The mode of application is online. Applicants must register on the Applicant Portal to submit their application to the NASA Postdoctoral Program. They may return and edit the application; they do not have to complete it in one session.
Dossier de candidature
---
Informations de contact
---
Organismes proposant la bourse
We are the Space Telescope Science Institute in Baltimore, MD, operated by the Association of Universities for Research in Astronomy. We help humanity explore the universe with advanced space telescop...