Bourses d'études USA: Undergratuade program at Boston University
---
Type de bourse
Bourse d'études Pays
États-unis Niveau d'études
Licence Date fin de candidature
01 déc. 2021
---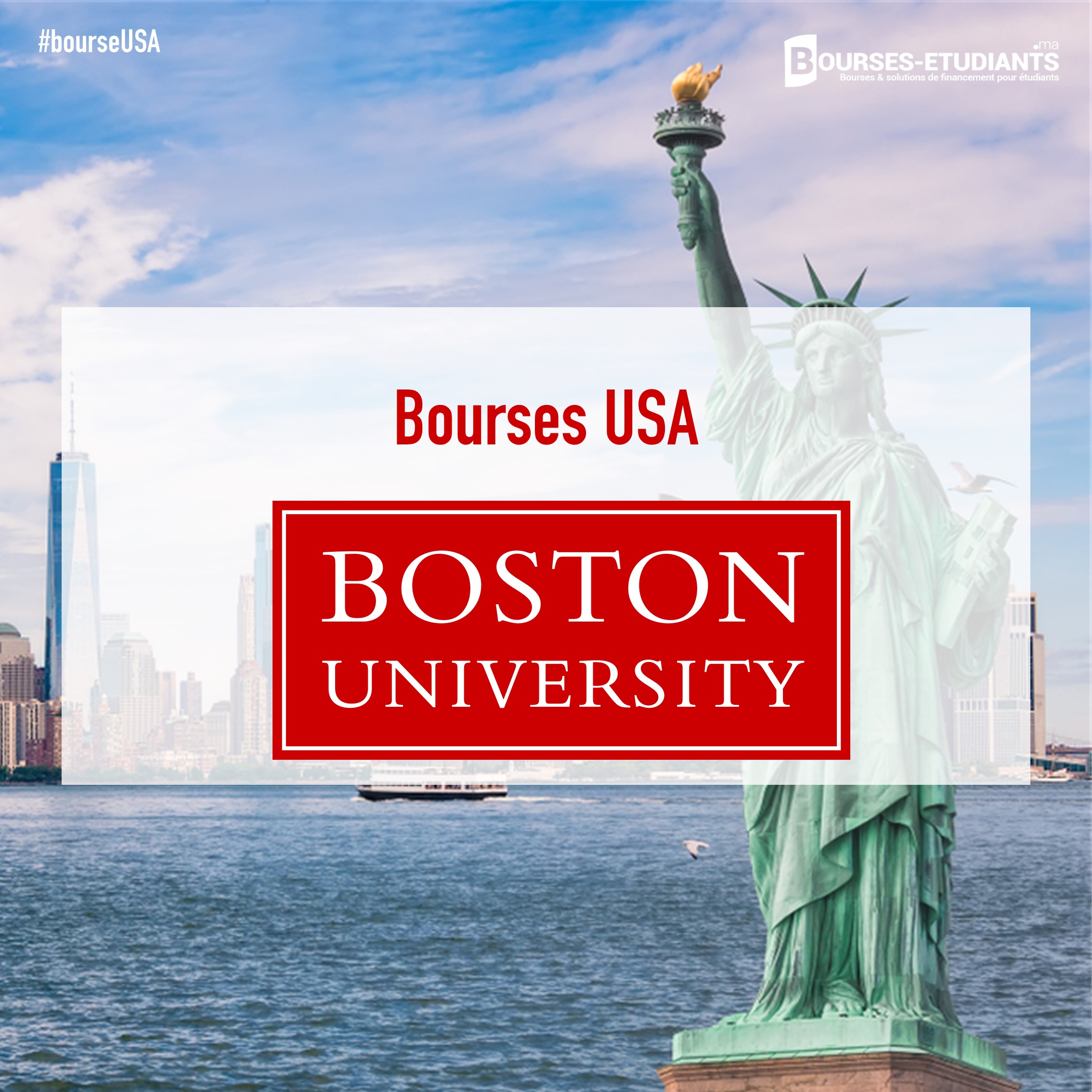 ---
Bourses d'études USA: Undergratuade program at
Boston University
The educational program is open for those candidates who are going to enroll in an undergraduate degree at BU. Boston University's most prestigious merit-based award recognizes students who show outstanding academic and leadership abilities.
Boston University is a private research university located in Boston, Massachusetts. The university is nonsectarian but is historically affiliated with the United Methodist Church.
Application Deadline: December 1, 2020
Eligibility
The grant is available for pursuing the undergraduate degree program at Boston University in the USA.
These are provided to learn any of the courses offered by Boston University in the USA.
Boston University welcomes about 20 outstanding students to the Trustee Scholars Program. Many of our current Scholars had perfect 4.0-grade point averages in high school and typically ranked in the top 5–10% of their class.
In addition to exceptional academic credentials, Trustee Scholars are intellectually and creatively adventurous and demonstrate viewpoints, experiences or achievements beyond the usual. They are, in other words, not just top students, but extraordinary people.
How to Apply
How to Apply:  To be considered for a Trustee Scholarship:
Submit the Common or Coalition Application and all required materials for admission to one of the undergraduate degree programs at BU.
Complete the Trustee Scholarship essay on the Common or Coalition Application as part of your application to BU.
Supporting Documents: Submit one essay, in 600 words or less, as part of your application through the Common or Coalition Application.
School can often seem like work: a set of responsibilities, obligations, and tasks to be completed. But Trustee Scholars are creative and curious, rather than merely dutiful. Give us a glimpse of an intellectual pursuit or challenge that absorbs you, gives you joy, or provokes your curiosity, and tell us why.
One of BU's most distinguished alumni, Dr Martin Luther King, Jr., wrote that "The time is always right to do what's right." Is there a time when you sought equity and fairness by challenging a social norm? Or, can you share an example of how you can imagine yourself helping to create a more inclusive and fair community?
Language Requirements: Applicants from outside the home country will often need to meet specific English language/other language requirements in order to be able to study there.
Benefits
A Trustee program covers full undergraduate tuition plus the University orientation and mandatory undergraduate student fees for the students.
Dossier de candidature
---
Informations de contact
---