Bourses Royaume-Uni 2018 – University of Lincoln
---
Type de bourse
Bourse d'études Pays
Royaume Uni Niveau d'études
Bac Date début de candidature
01 févr. 2017 Date fin de candidature
01 sept. 2017
---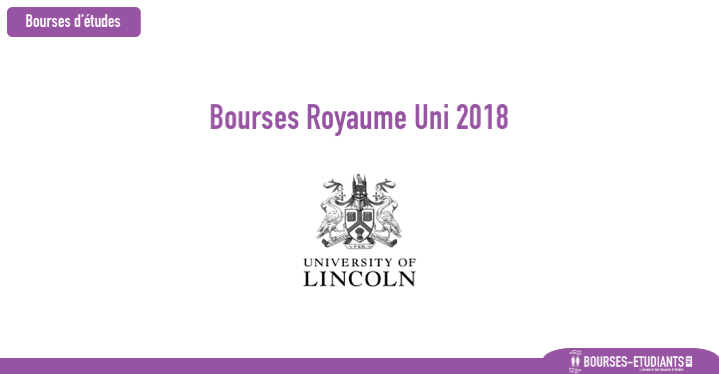 ---
Bourses Royaume-Uni 2018 – University of Lincoln
Lincoln
Global Undergraduate Scholarships
For the 2018/19 academic year, the University of Lincoln are delighted to offer Global Undergraduate Scholarships to qualifying international students.
Who is it for?
The scholarship is available to self-funding international (non-UK/EU) students with overseas fee status entering the University of Lincoln at level 1 of an undergraduate degree course. Please note that students progressing from an International Study Centre Foundation course are not eligible for this scholarship.
Scholarship Amount
The scholarship is valued at £2,000 which will be deducted from the first year (level 1) of tuition fees.
Selection Criteria
Students must successfully meet the entry requirements for an undergraduate degree course at the University of Lincoln.
International Scholarships Entry Criteria
How to Apply
You do not need to apply for this scholarship. You will automatically be considered for a Global Undergraduate Scholarship once you have submitted your course application.
For more information, please contact the International Office: [email protected]
International Scholarships Terms and Conditions
Dossier de candidature
---
Informations de contact
---