Bourses d'études Suède 2020 : Scholarships Programs at Dalarna University
---
Type de bourse
Bourse d'études Pays
Suède Niveau d'études
Licence | Master Date fin de candidature
25 mars 2020
---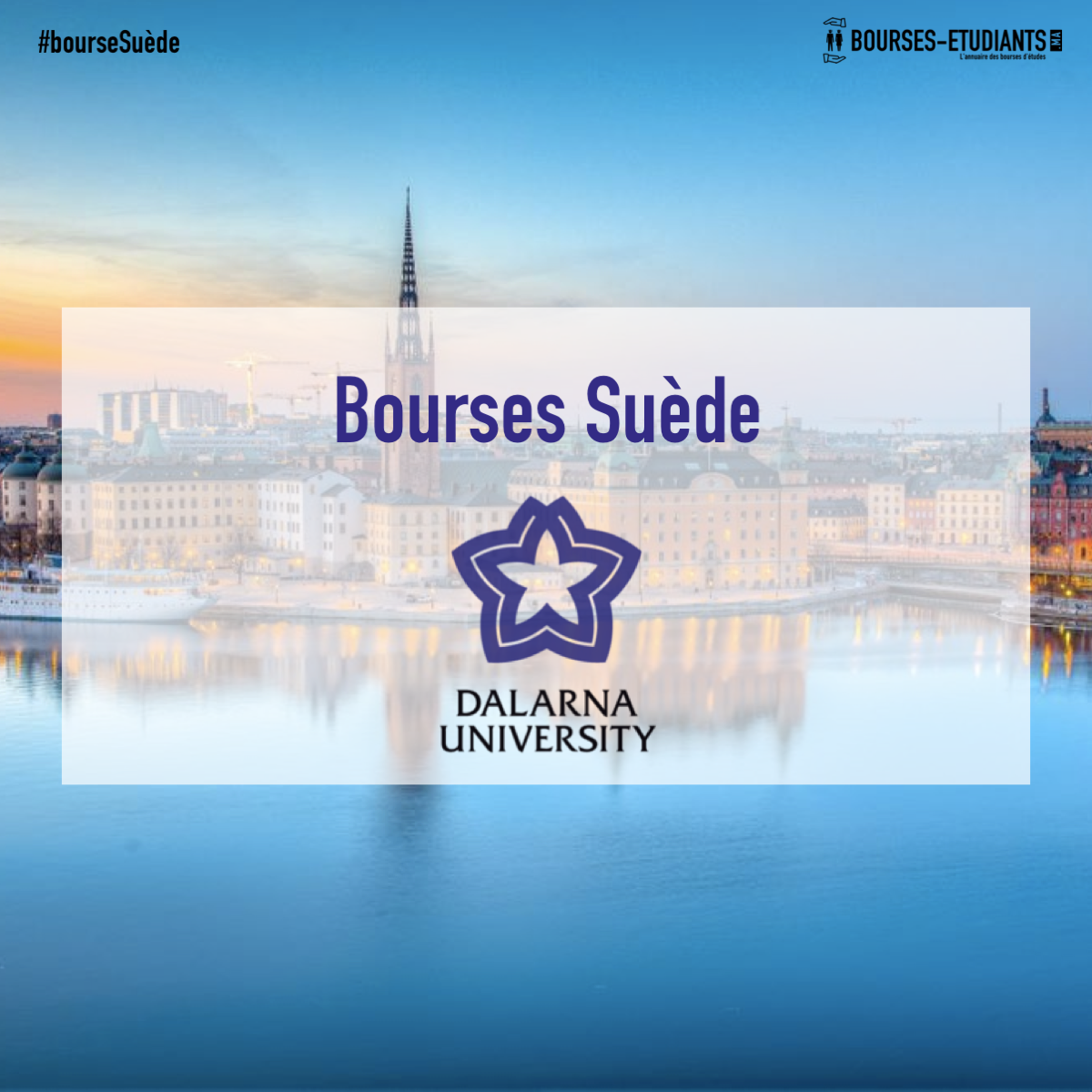 ---
Bourses d'études Suède 2020 : Scholarships Programs at
            Dalarna University
Description :
Dalarna University is offering up to 20 international student scholarships. The studentships are available for undergraduate or master's degree programme. International Student The studentships are a testament to the commitment of Dalarna University to support outstanding international students.
Every year, Dalarna University awards partial awards to a number of its new international, fee-paying students who have proven themselves to be outstanding in their educational endeavours.
Since being established in 1977, Dalarna University has experienced rapid growth and today is the place of study for about 16 000 students and has close to 800 employees. Our two campuses – one based in Falun, one in Borlänge – offer a wide range of educational opportunities. Dalarna University has formed its vision based on discussions and work with students, teachers and other university personnel.
Eligible Countries:  International
Entrance Requirements: Applicants must meet the following criteria:
These opportunities are available to international students who have shown great interest and motivation to study at Dalarna University.
The studentships are only available for students admitted to a degree program taught at Dalarna University.
Priority is given to applicants for a full-degree program (on-campus) who have been selected in the first selection round at university admissions.se. There is no age limit; however, you are not eligible for the opportunity s if you are already a student in the programme in question.
Dalarna University opportunities are available to applicants who are required to pay tuition fees for full-time temporary studies at Dalarna University.
Note that there is no age limit for applicants to our partial awards and that they are open to fee-paying students only.
English Language Requirements: Unless otherwise stated, English B/6 at the Swedish upper-secondary school is the minimum requirement for studies at Dalarna University.
English B is equivalent to:
IELTS – 6.5, no test below 5.5
TOEFL internet – 90, TWE 20
TOEFL paper – 575, TWE 4.5
University of Cambridge/Oxford-Certificate in Advanced English/Certificate of Proficiency/Diploma of English Studies
English C is equivalent to:
IELTS – 7.0 no test below 6
TOEFL internet – 100, TWE 20
TOEFL paper – 600, TWE 4.5
In addition to completing the online application form, you will need to upload the following documents to your universityadmissions.se account:

CV
One reference letter (written by a current/former teacher or employer)
Motivational Statement (you must use this PDF form)

Online Application

Scholarships go directly towards a reduction in your tuition fees and will cover between 10 and 50 percent of your total tuition fees. The amount that you are awarded is automatically deducted in set amounts each semester over the duration of your programme.

Scholarship Link
Dossier de candidature
---
Informations de contact
---
Organismes proposant la bourse