Bourses d'études France 2020 : The Ampère Scholarships of Excellence
---
Type de bourse
Bourse d'études Pays
France Niveau d'études
Master Date fin de candidature
08 janv. 2020
---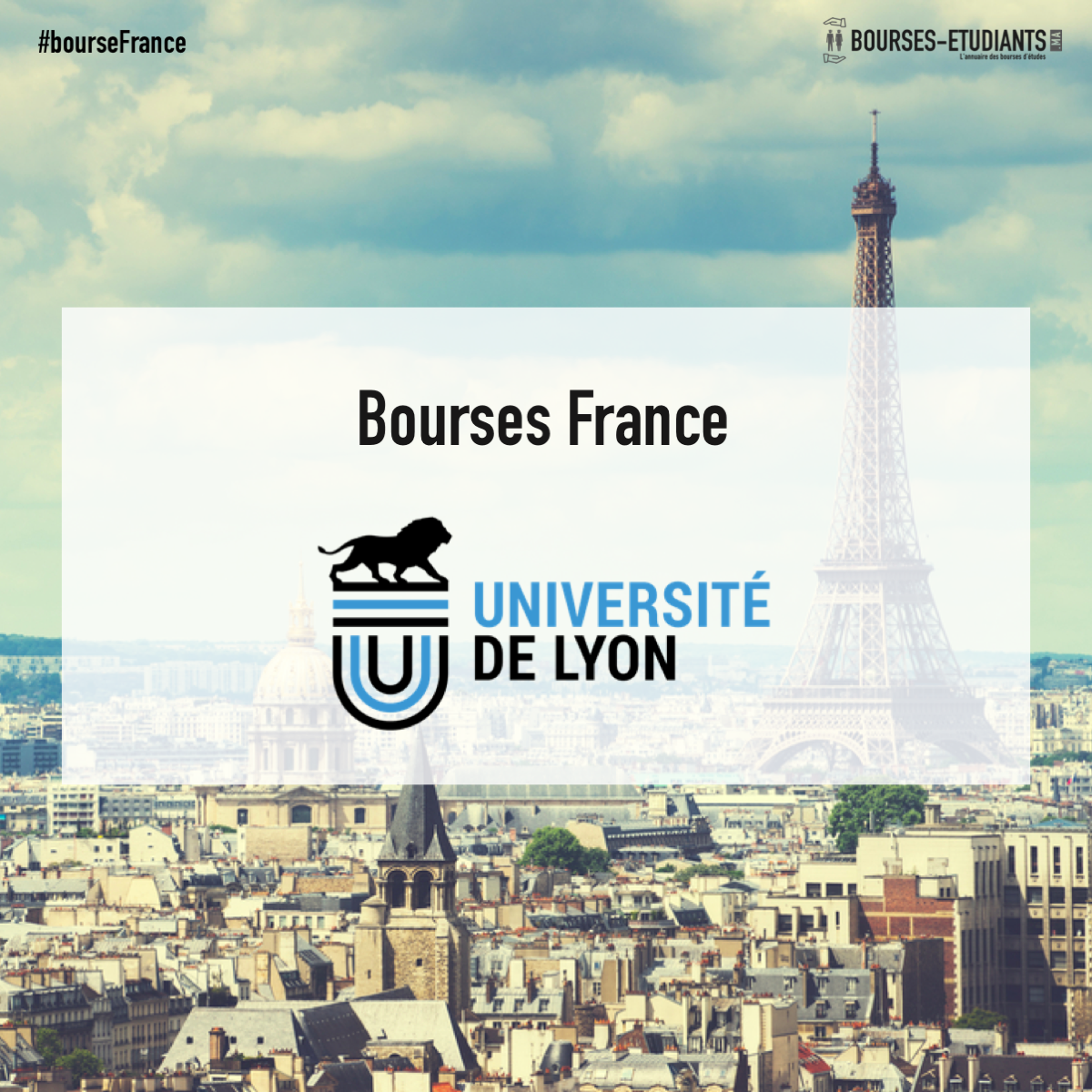 ---
Bourses d'études France 2020 : The Ampère Scholarships
of Excellence
ENS LYON & Scholarships details :
The Ampère Scholarships of Excellence and MILYON Scholarships of ENS Lyon provide excellent international students with the opportunity to pursue one of the eligible Masters programs offered at ENS de Lyon.
For all students enrolling in a Master's degree
The ENS de Lyon and its partners offer scholarships for excellent international students to enrol in its Masters programs in the Exact Sciences, the Arts, and Human and Social Sciences (except FEADép Master's programs):
Ampère Scholarships of Excellence

Master's programs concerned: all Master's programs (except FEADép Master's programs)
Amount: 1,000€ a month during one or two academic years
More information: [email protected]

MILYON Scholarship

Master's programs concerned: Advanced Mathematics and Fundamental Computer Science
The project is funded within the framework of the French government's « Investissement d'avenir » program.
Eligibility:
You must be an international student. Contact the institution for eligibility requirements.
Application Process:
Documents to be uploaded on the online form:
All candidates: 

Two referee forms from professors who have close knowledge of your work: download the referee evaluation form  (document on the right)
Motivation Letter
Curriculum Vitae
Certificate of diplomas and degrees already obtained (ex: Bachelor degree)
University academic transcript of records

If you are applying for a Master's program in the Arts, Humanities, Languages or Social Sciences:

a summary of your research project in French (3 pages maximum)
the reasons underlying the choice, the justification in relation to previous research in the same field (whether personal or not), methodological direction, an indicative bibliography, a list of personal publications or participations in colloquia (if applicable)
a certificate of Proficiency in French: DALF, DELF, TCF. If you are comng from a French Speaking country ( see the list),you can join a letter in French that explain this part

If you are applying for admission in the Exact Sciences: a certificate of Proficiency in French (DALF, DELF, TCF) and in English (IELTS or TOEFL).
If you don't speak French, please join a letter stating this point.
All applications are reviewed by the admission committee of the ENS de Lyon. No results will be given by phone.
The results will only be sent by mail to all candidates on February, 2019.
If your application is accepted, you will receive a letter of pre-enrolment and the procedures to be followed for enrolment.
Dossier de candidature
---
Informations de contact
---
Organismes proposant la bourse
ENS Lyon The École Normale Supérieure de Lyon ENS Lyon is an elite French public institution that trains professors, researchers, senior civil servants as well as business and political leaders....