Bourses d'études Italie 2020 :Luiss University of Rome
---
Type de bourse
Bourse d'études Pays
Italie Niveau d'études
Licence Date fin de candidature
31 janv. 2020
---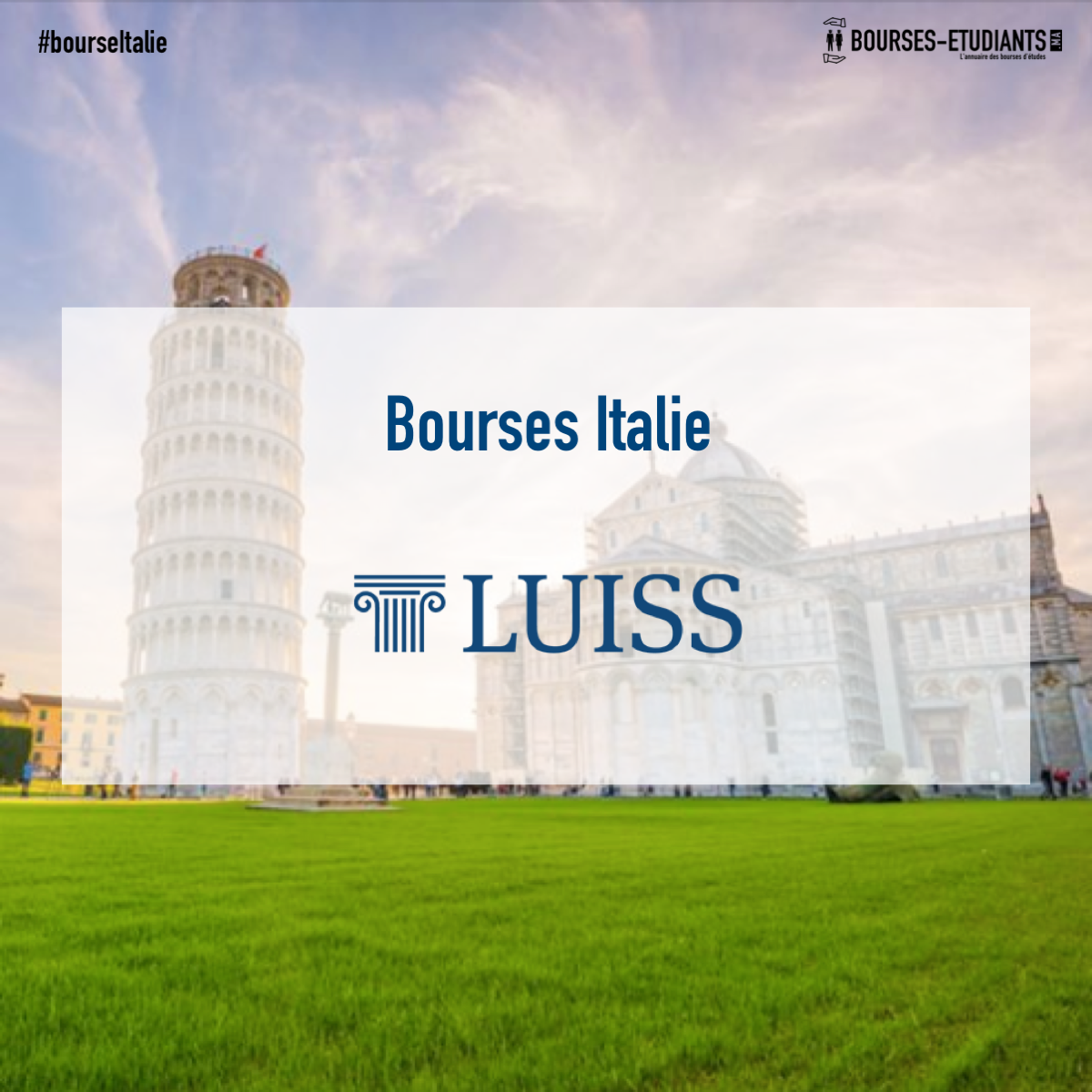 ---
Bourses d'études Italie 2020 :Luiss University of Rome
Scholarship Description:
Luiss University of Rome, FInancial Aid for Undergraduates is open for International Students The scholarship allows Undergraduate, Bachelor level programm(s) in the field of Economics, Business Management taught at LUISS University . The deadline of the scholarhip is 24 Feb 2020 , any application later this date will be directly canceled by the moderation service .
Several scholarships are awarded to international students every year. Luiss University awards merit-based scholarships to talented bachelor's and master's students based on the overall assessment of applications. Scholarships are offered by the admission board upon admission to the most outstanding candidates.
For the 2020/2021 academic year, Luiss will award both general tuition fee waivers and specific scholarships to International Students. Find our degree-specific scholarships below.
Degree Level
Luiss University of Rome, FInancial Aid for Undergraduates is available to undertake Undergraduate, Bachelor level programs at LUISS University.
Available Subjects:
Following subject are available to study under this scholarship program.
Economics
Business Management
Eligible Nationalities:
Students from all nationalities are eligible to apply including Moroccan Students of course
Scholarship Benefits:
The scholarship will cover a reduction in fee only.
Eligibility Criteria:
The candidate must be enroled in a bachelors program.
The candidate may apply according to application procedure mentioned.
The candidate must be proficent in english language and shall demonstrate the ability to speak english.
Application Procedure:
see details through official link of the university.
Please note that for the Management, Corporate Finance, Economics and Finance degree courses, scholarships will only by awarded to candidates with a GMAT score of 580 or higher, and equivalent GRE. Candidates considered for the scholarship will also be required to sit a Skype interview with the Admission Board.
For more Infos Please visite our Official Website : https://programs.luiss.it/fees-and-aid/financial-aid/
Dossier de candidature
---
Informations de contact
---
Organismes proposant la bourse