Bourses d'études Hongrie 2020 : Stipendium Hungaricum funding at University of Pannonia
---
Type de bourse
Bourse d'études Pays
Hongrie Niveau d'études
Master Date fin de candidature
15 nov. 2020
---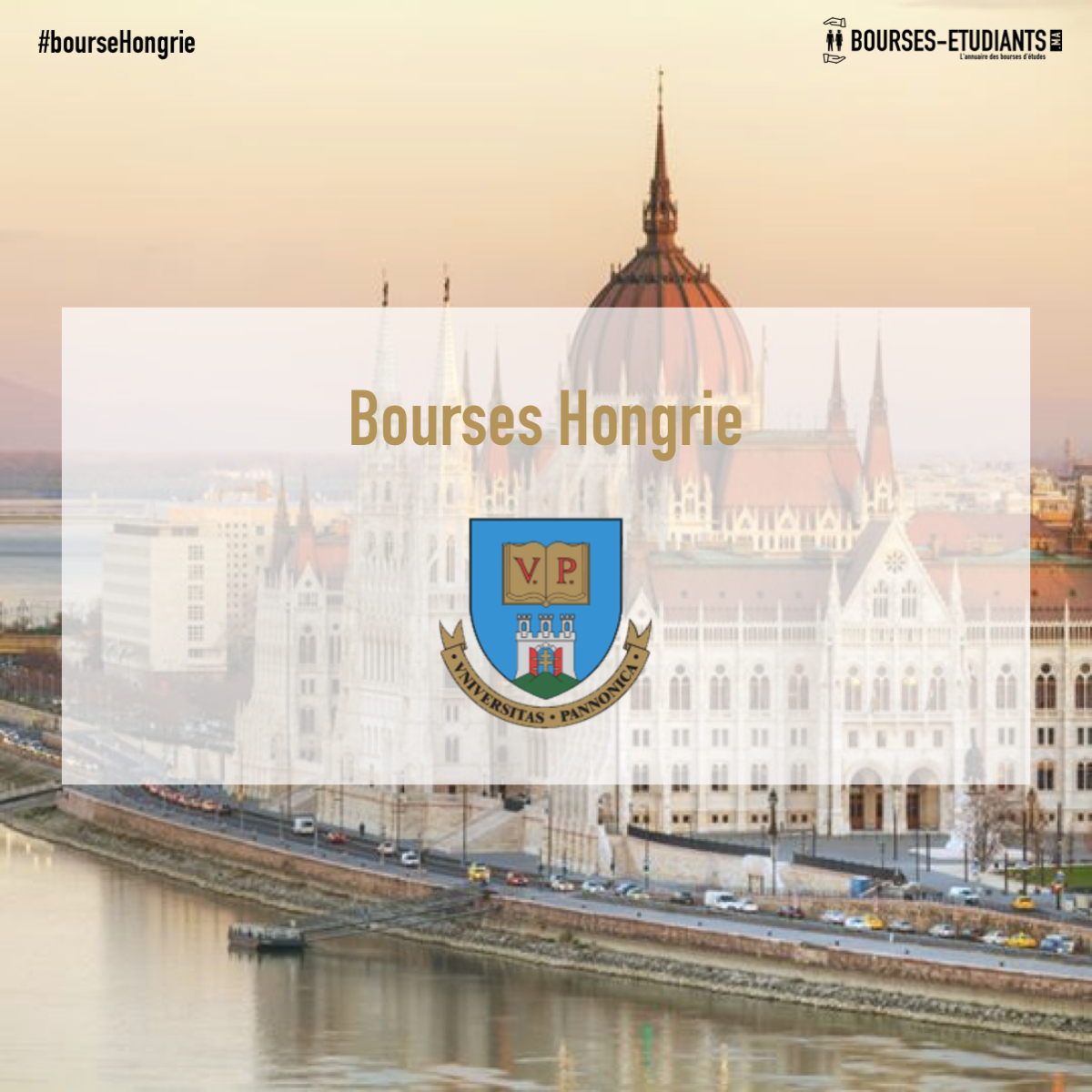 ---
Bourses d'études Hongrie 2020 : Stipendium Hungaricum funding
at University of Pannonia
Descritpion :
Do you want to study for masters in Hungary? Apply for an International Studies MA Program at University of Pannonia – Kszeg Campus with Stipendium Hungaricum scholarship launched by the Hungarian Government.
The program is open for international students from all around the world with a desired to earn a master in International Studies with a funding opportunity in Hungary. Through the program, they are looking for exceptional students who hunger not just to have a degree but also be involved in stable academic life at iASK.
Recognized in 2015, the University of Pannonia – K?szeg Campus located in Western Hungary. The K?szeg Campus not only offers a valuable degree but also enables students to engage in cutting-edge research under the direction of leading researchers: '(IASK) research institute.
Why at University of Pannonia – K?szeg Campus? At K?szeg, they provide students with the unique chance not just be a university part but also to be part of a newly established research institute – Institute of Advanced Studies K?szeg (iASK).
Application Deadline: Fall semester – May 30, and Spring semester – 15 November
University or Organization: University of Pannonia – K?szeg Campus
Department: NA
Course Level: Full-time Master
Award: 650.000 HUF / semester
Access Mode: Online
Number of Awards: NA
Nationality: International
The award can be taken in Hungary
Eligibility
Eligible Countries: All nationalities from around the world are eligible
Acceptable Course or Subjects: The program is available for full-time Master's Degree in International Studies
Admissible Criteria: Students who are interested in complex problems of economics, politics and social sciences and want to understand local, regional and global connectivity and also would like to acquire practical knowledge about the techniques in international communications (diplomacy, protocol, and negotiation). Qualification: Certified International Relations Specialist.
How to Apply
To Participate: Applicants are in need to apply for admission at the University of Pannonia – K?szeg Campus for MA in International Studies. After being a university student, you can apply for the Stipendium Hungaricum scholarship.
Supporting Documents: Completed application form, curriculum vitae, photocopies of university diplomas, lesson books, English language proficiency certificate, two letters of recommendation and seal from university professors, motivation letter, and ID card
Admission Requirements: Students must have a bachelor's degree in International Studies or a degree in Social Sciences, Economics, Law or the Humanities.
Language Requirement: English Advanced Exam (TOEFL 79-80 iBT / 213 CBT / 550 PBT Points; Cambridge Advanced Exam Certificate, IELTS Minimum 6.0; Other Advanced English Accredited in Hungary) or another relevant English diploma
Benefits
The University is offering all the following:
The multidisciplinary approach to complex problems
Internationally renowned researchers
Personalized mentoring
Participation in cutting-edge research
Innovative, modern teaching methods
Up-to-date practical knowledge
Preparation for a research career and PhD studies
A picturesque town surrounded by beautiful countryside
Family-like atmosphere
Applicants will also gain:
The ability of critical thinking
A multidisciplinary perspective on complex issues
Opportunities to start networking
Deep insight into the challenges, threats and opportunities of the 21st century
Dossier de candidature
---
Informations de contact
---