Bourses d'études Pologne 2020 : The Pilecki Fellowship Phd Program
---
Type de bourse
Bourse d'études Pays
Pologne Niveau d'études
Doctorat Date fin de candidature
15 févr. 2020
---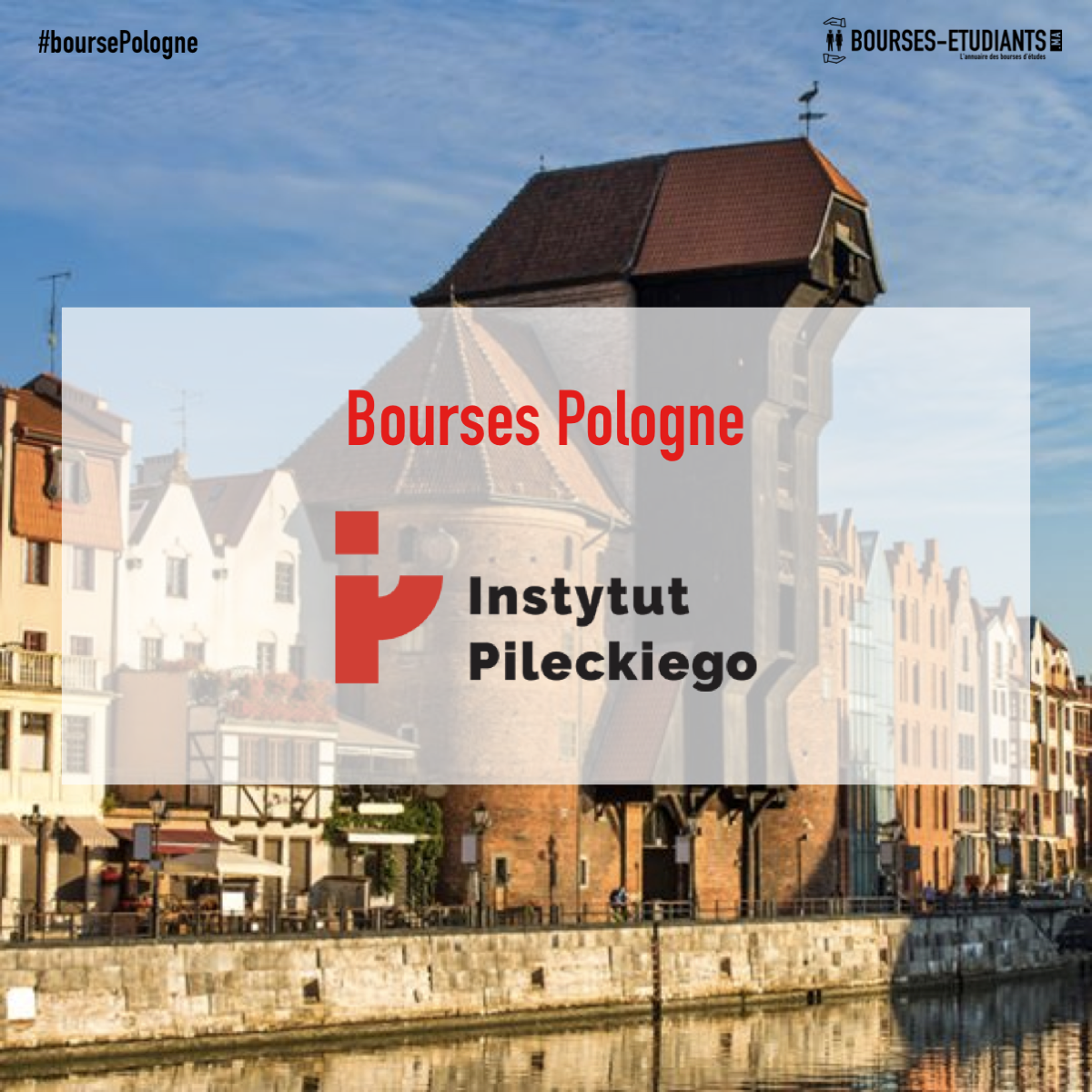 ---
Bourses d'études Pologne 2020 : The Pilecki Fellowship Phd Program
Description :
Take the first step headed for your higher education goals with the Pilecki Fellowship. The Pilecki Institute is accepting applications from international students who want to study in Poland.
The program is available to junior and senior researchers. Junior researchers who are pursuing their doctoral degree, and senior researchers who hold a PhD or Doctoral degree across the humanities and social sciences, are eligible.
The Pilecki Institute is a research institution in Poland. It is a Polish government institution that was founded on 9 November 2017.
Eligible Countries: All nationalities are eligible
Acceptable Course or Subjects: Both researchers representing all the following disciplines in the humanities and social sciences. Especially modern history, sociology, political science, international relations, law studies and political philosophy.
Admissible Criteria: The applicant must check all the given criteria:
Candidates for the Pilecki Junior Fellowships
Must currently be pursuing their doctoral degree at the dissertation stage. Or have recently obtained a PhD in an academic institution outside Poland in one of the academic disciplines in the humanities and social sciences.
Must have at least one publication. Preferably in the area of Central/East European studies, Polish studies, Holocaust studies, totalitarianism, and WW II or other related subjects.
Candidates for the Pilecki Senior Fellowship
Must hold a PhD/Doctoral degree in the humanities or social science from an academic institution outside of Poland. And have at least ten years of post-Doctoral research experience.
Must have a proven record of research and publications related to the research mentioned above areas.
Preference will give to projects in some way connected to polish studies or comparative studies of other Central and Eastern European countries. As broadly understood and related to the following research areas:
Totalitarian systems and ideologies in the 20th century and its consequences
The German and Soviet occupations of Central and Eastern Europe – legal, social, philosophical and historical aspects
Sovereignty, human rights, genocide and international law in the wake of the catastrophe of World War II
Memory and memorialization of World War II
Nationalism and political community in 20th-century Europe
Personal experiences of war and totalitarianism in Europe
Enslaved societies – resistance and strategies of survival in 20th-century Europe
How to Apply
How to Apply: Candidates shall submit their applications form (download here) and send by email at [email protected]
Supporting Documents: An application form that comprises: 1) an academic curriculum vitae, 2) a research project proposal, 3) a research work schedule to be done in Poland, 4) list of publications, 5) a Personal Data Protection statement (view the attached file), and 6) a letter of recommendation from junior.
Entry Requirements: Applicants must meet all the entry requirements as will required at the time of application.
Language Requirement: Must speak fluent English (C1 and above)
Benefits
Fellows of the program will receive the following benefits:
Senior Visiting Fellows will get a stipend of EUR 3,000 per month, and Junior Visiting Fellows will receive EUR 2,000 per month. The award will cover accommodation and living expenses in Warsaw and health insurance.
The Pilecki Institute will offer office space, in-house research and administrative facilities, internet access, as well as other services.
The Pilecki Institute will provide travel expenses for flying in-out as well as additional travel expenditures for project-related research trips.
Dossier de candidature
---
Informations de contact
---