Programme d'échange pour étudiants étrangers du gouvernement coréen
---
Type de bourse
Bourse de Stage Pays
Corée du Sud Niveau d'études
Bac | Licence | Master Date début de candidature
01 sept. 2016 Date fin de candidature
01 avr. 2017
---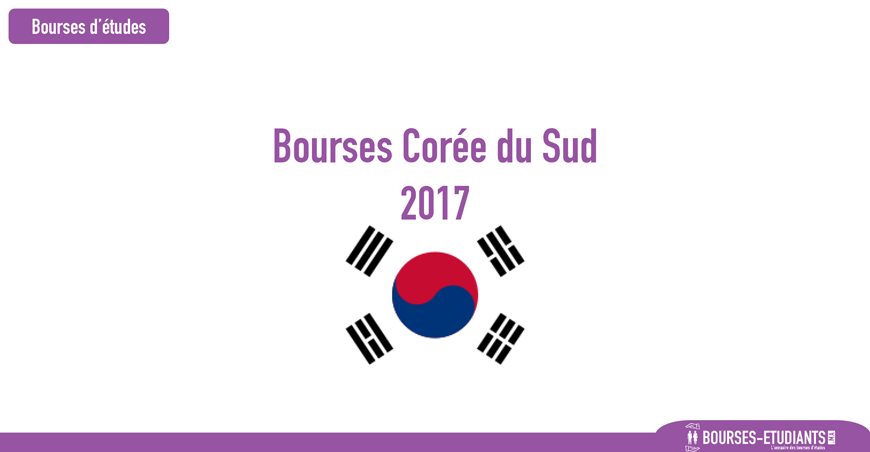 ---
Purpose
To provide meaningful experiences for exchange students regarding Korean culture and education; to strengthen the global competence of Korean universities.
Support period
4 months (one term) or 10 months (two terms)
Support size
About 200 foreign students (approximately)
Scope of support
Category
Living Expenses
Reserve Fund
Roundtrip Airfare
Medical Insurance
Amount
500,000 won per month
200,000 won per year
1,700,000 (on average)
15,000 won per month
(paid by each university)
Requirements for application
◦ Must not have enrolled a Korean university (in the case of undergraduate program only)
※ Those who have already benefited by a 4-month (one term) scholarship cannot extend or renew their terms.
◦ Must possess above 80% (out of 100%)
※Must have completed at least two semesters
◦ Must register for regular courses (language courses are not considered regular courses)
◦ Must not have been sponsored by Korean government
◦ Must hold foreign citizenship (dual citizenship holder—those holding both Korean citizenship and another nationality–cannot apply)
◦ Must choose only one university
◦ Must take a Korean language or culture class (at least one class/ two credits)
Selection process
◦ NIIED selects the universities for the above mentioned program
◦ The selected universities recommend talented exchange students to NIIED
Dossier de candidature
---
Informations de contact
---
Organismes proposant la bourse
As an executive agency under the Ministry of Education, NIIED plays a leading role in strengthening national competitiveness by developing international human resources among overseas Koreans, exchang...