Bourses d'études Maroc 2020 : Ibn Battuta Merit funding at Qalam wa Law Center
---
Type de bourse
Bourse d'études Pays
Maroc Date fin de candidature
30 janv. 2020
---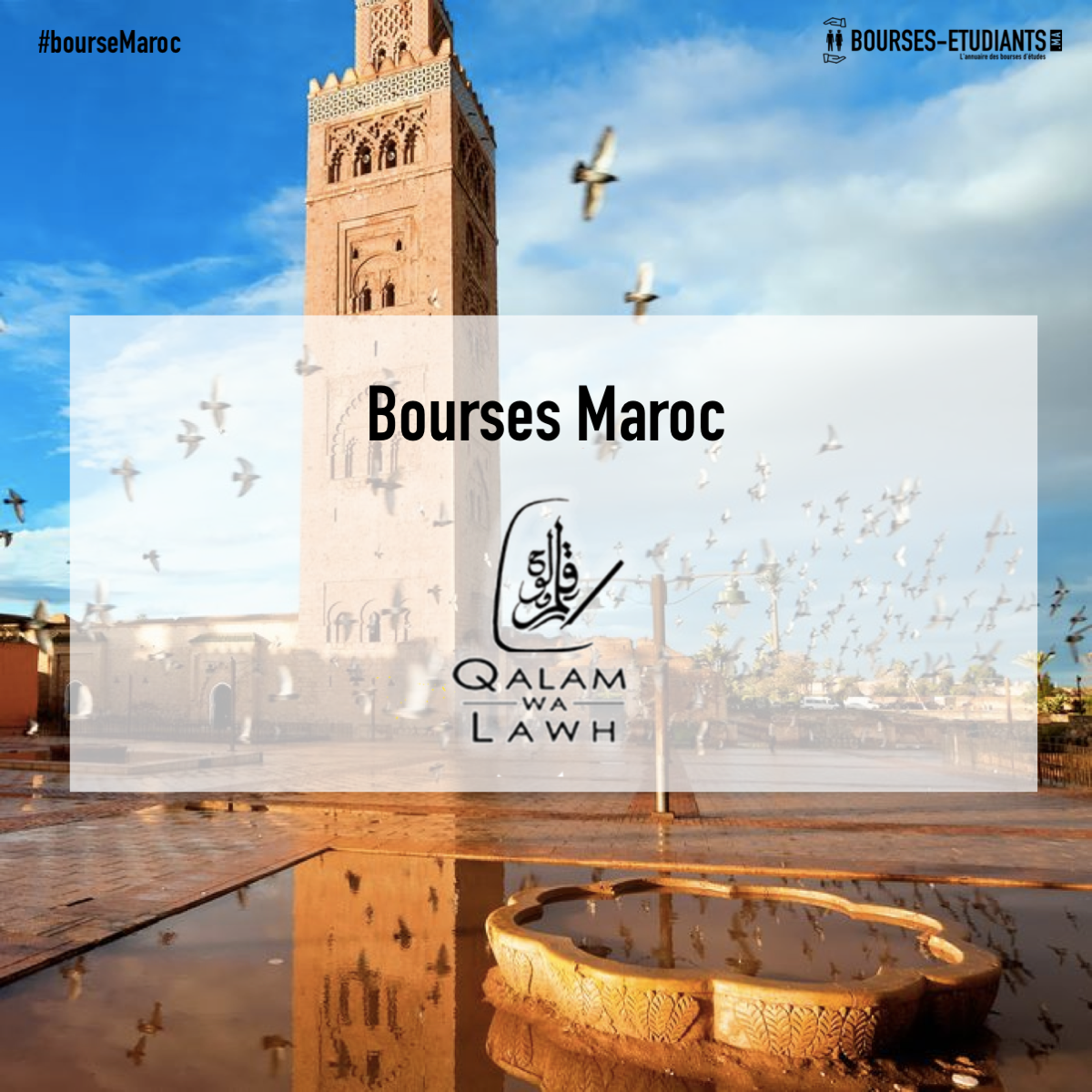 ---
Bourses d'études Maroc 2020 : Ibn Battuta Merit funding at
Qalam wa Law Center
Descritpion :
Qalam wa Law is delighted to announce the Ibn Battuta Merit funding for the high-potential students in the Arab.
The studentship aims to reward students for excellence and dedication to the study of the Arabic language as well as promote the study of Arabic as a foreign language.
Qalam wa Law is the only institution in Morocco solely dedicated to teaching Arabic as a foreign language. Arabic courses taught at Qalam wa Lawh emphasize building a solid foundation in communication skills and are designed to ensure learners are confident using the language that they are being taught.
Applicants must have completed a minimum of four University semesters in Modern Standard Arabic or equivalent study (at least 240 documented contact hours at a private institution).
Application Way
To apply, send the completed application form and all required attachments (photocopy of passport, recommendation letters, essay, and transcripts) via email or post to Qalam wa Lawh Center for Arabic Studies attn: Ibn Battuta Scholarship.
Applicants must write a 600-1,000 word essay answering "What do you hope to achieve through your study of the Arabic language?"
Applicants must have three written recommendations, including at least one from an Arabic Language Instructor/Professor.
Applicants must provide graded transcripts documenting previous Arabic study.
Benefits
fully-funded programmes cover all tuition and housing costs for the duration of the program
partial awards cover tuition-only costs for the duration of the program
Application Deadline: January 30, 2020
Dossier de candidature
---
Informations de contact
---