Royaume-Uni : Bourses d'étude – The University of Strathclyde 2017
---
Type de bourse
Bourse d'études Pays
Royaume Uni Niveau d'études
Doctorat Date début de candidature
08 août 2017 Date fin de candidature
01 sept. 2017
---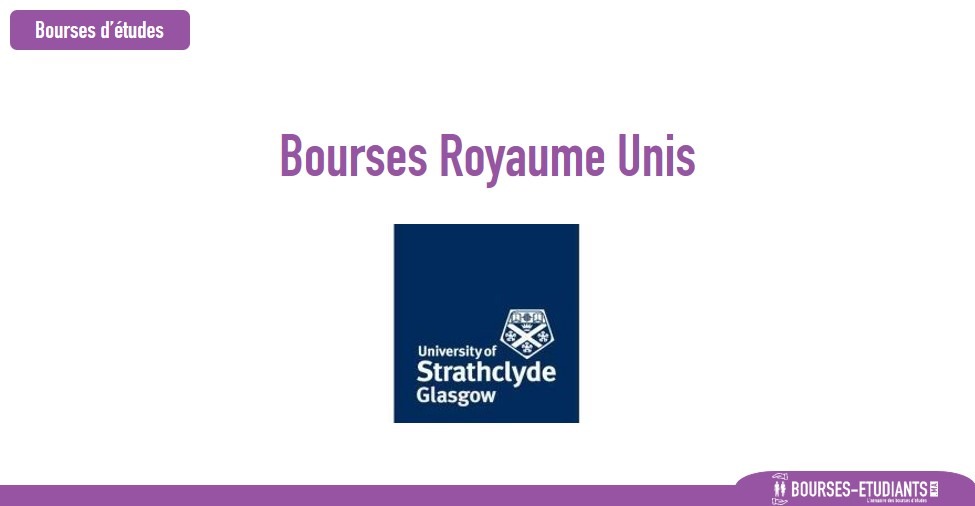 ---
Royaume-Uni : Bourses d'étude – The University of Strathclyde 2017
A three-year doctoral studentship is available for candidates who wish to explore school-based mentoring of young people in Glasgow. It is one of two studentships in collaboration with the University's Faculty of Humanities and Social Science (HaSS) and MCR Pathways (the other studentship is listed on the HaSS website).  The study has two parts.  Part (i) will involve the assessment of the social benefits which flow from such mentoring programmes, focussing particularly on methodologies for modelling and quantifying the avoided cost of failure and social return on investment associated with such programmes.  Part (ii) will involve studying the management challenges associated with assuring the sustainable growth and embedding of such programmes in communities throughout Scotland.  The student will work closely with staff at MCR Pathways to define a detailed work programme and the research will feed into MCR Pathways' planning and the development of a business case for future expansion.
Eligibility
Candidates are required to have:
Interest and commitment to using research to understand and tackle social problems is critical and prior experience of working with young people would be an advantage.
A Masters degree in Business Analysis, Economics, Social Policy or a related subject is required
Prior statistical training is required and familiarity with statistical software such as SAS or R would be an advantage
Candidates must have good English language skills and be able to write well
How to apply
At this stage, we are inviting applicants to apply for the scholarship only. The successful candidate will then be asked to complete an application for PhD study at Strathclyde.
All applications should include:
first of all, a cover letter indicating the candidate's relevant skills/experience and how they can contribute to this research
also a CV and relevant qualification transcripts
finally two references (please refer to guidance on references)
Dossier de candidature
---