Bourses de Recherche Irlande 2020 : Postgraduate Research Program at Trinity College Dublin
---
Type de bourse
Bourse de Recheche Pays
Irlande Niveau d'études
Master Date fin de candidature
01 mai 2020
---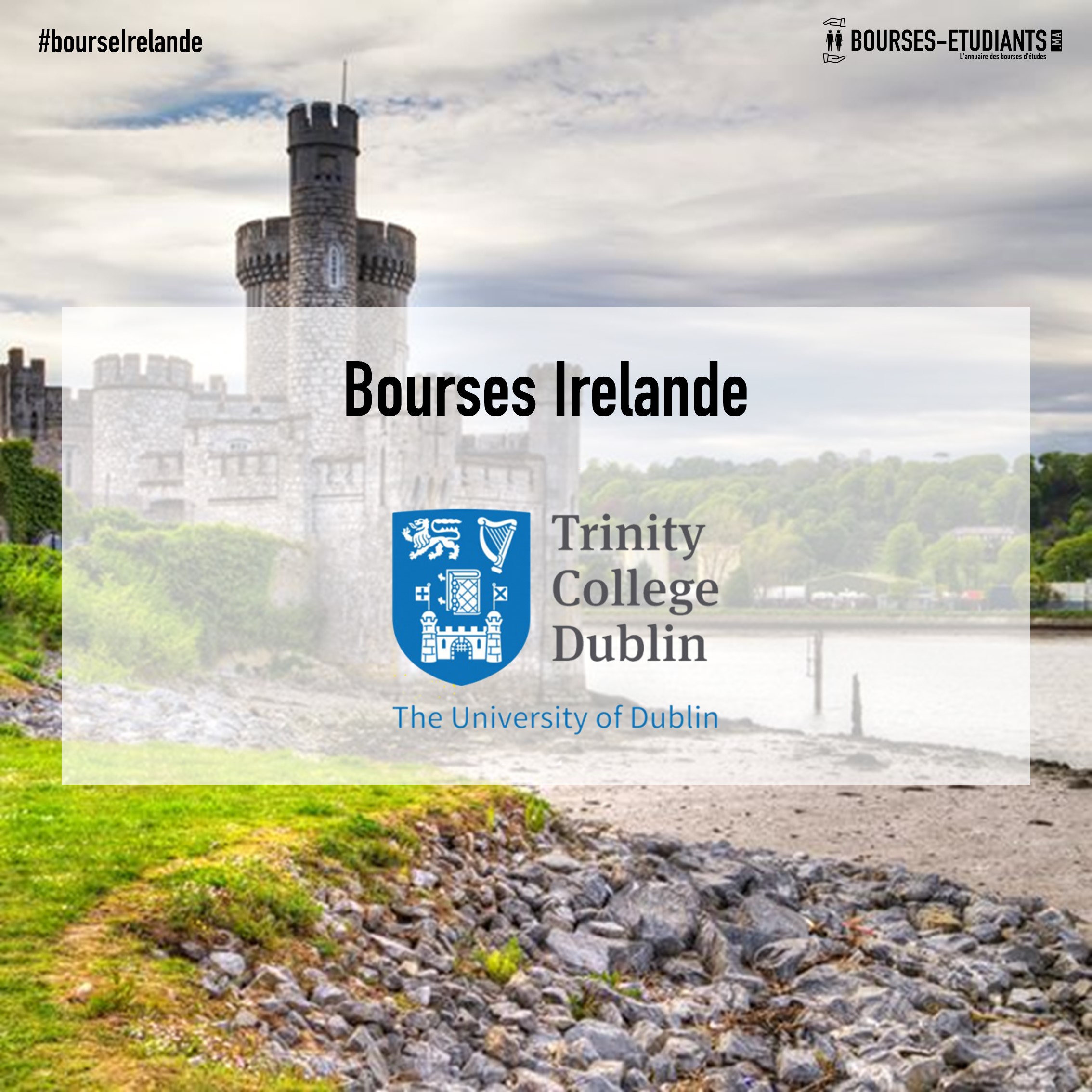 ---
Bourses de Recherche Irlande 2020 : Postgraduate Research Program at Trinity College Dublin
Description :
Trinity College Dublin is pleased to offer postgraduate research studentships for EU and non-EU for entry 2020. The School of Linguistic, Speech and Communication Sciences offers this studentship under the College's Postgraduate Research Studentship scheme.
The postgraduate studentships aim to support and develop gifted research students. These postgraduate studentships fully cover EU or non-EU fee and annual maintenance of €6,500 for three years. Any student who has been accepted for admission in the School can be considered for the Research Studentship.
Trinity College Dublin is the sole constituent college of the University of Dublin, a research university in Ireland. It is the largest research library in Ireland. It is the most productive internationally recognized research center in Ireland. Trinity College Dublin is the top-ranked university in Ireland.
Course Level: Studentships are available to pursue postgraduate research.
Study Subject: Studentships are awarded to learn any of the subjects offered by the university.
Award: This studentship will pay annual tuition fees at the EU or non-EU level as appropriate for a maximum of three years and an annual stipend of €6,500. A limited amount of teaching may be expected of students in receipt of the studentship.
Number of Awards: Not Known
The award can be taken in Ireland
The following criteria must be met in order for applicants to be eligible for the scholarship.
Postgraduate studentships are available to new entrants as well as continuing students on the full-time PhD register for entry in September and/or the following March of the same academic year.
Any student who has been accepted for admission in the School can be considered for the Research Studentship.
Students should indicate on the PhD application form that they wish to be considered for a Research Studentship.
Prospective applicants are invited to contact the School's Director of Postgraduate Teaching and Learning, Prof. John Saeed in the first instance.
Nationality: EU and non-EU applicants are eligible to apply for these studentships.
College Admission Requirement
Entrance Requirements: Applicants must have their previous degree.
English language Requirements: Applicants must meet the necessary language proficiency requirements of the host institution.
How to Apply :
No separate application form is needed. Applicants who wish to be considered for the 2020-21 academic year must submit an application no later than 1 May 2020. New entrants to the Research Register must make their applications online using tcd.ie/courses.
You must make your application for Postgraduate studentship awards in conjunction with your PhD application. This process is done online using tcd.ie/courses.
To apply for the funding during your online application, simply select the award (Studentship or Ussher Award) you wish to be considered for from the drop-down menu in the Section of the application form titled "Funding/Financial Support".
Information on the College's entrance requirements, fees and awards, and other regulations can be found on the Graduate Studies website.
Application Deadline: Studentship application deadline is May 1, 2020.
Dossier de candidature
---
Informations de contact
---
Organismes proposant la bourse
Trinity College Dublin Trinity College Dublin (Irish: Coláiste na Tríonóide), officially the College of the Holy and Undivided Trinity of Queen Elizabeth near Dublin, is the sole constituent coll...