Bourses d'études Italie 2020 : Master Program at the University of Turin
---
Type de bourse
Bourse d'études Pays
Italie Niveau d'études
Master Date fin de candidature
30 avr. 2020
---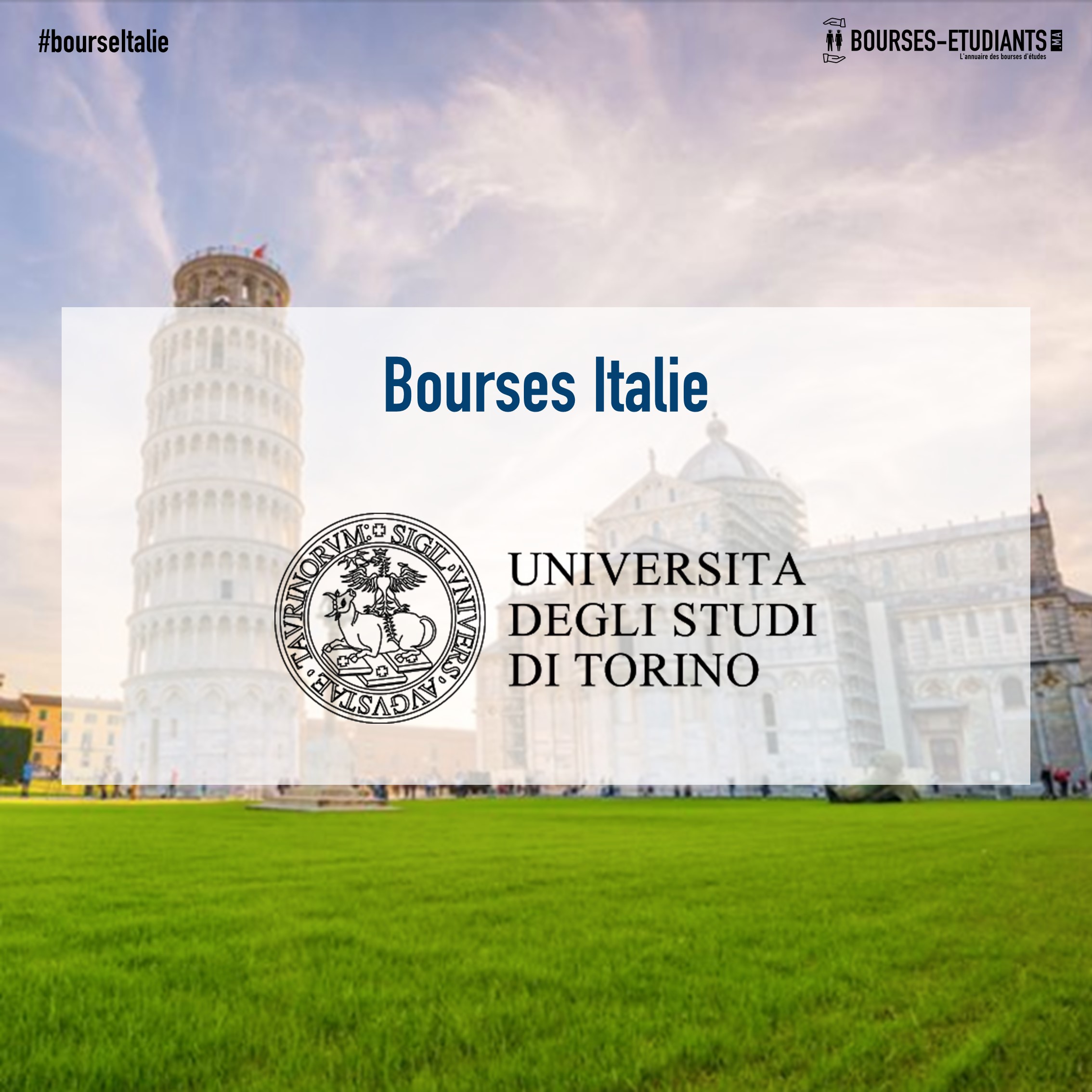 ---
Bourses d'études Italie 2020 : Master Program at the University of Turin
Description :
The University of Turin is pleased to offer 15 two-year scholarships to deserving international students willing to enroll in UniTO for the first year of a second cycle degree.
The University of Turin is today one of the largest Italian Universities, open to international research and training. It carries out scientific research and organises courses in all disciplines, except for Engineering and Architecture.
Applications will be evaluated on the basis of the GRE (Revised General Test) test results. If applicants don't have a GRE test result, they cannot apply for the opportunity .
Application Deadline: April 30, 2020
Course Level: The studentships are available for pursuing master's programme at the University of Turin.
Study Subject:  The studentships are awarded to study the subjects available at the university.
Award: Each aid amounts to 9,000 euros per year, gross of all charges for the beneficiary's account.
Number of Awards: 15 opportunities are available.
Nationality: International students
The award can be taken in Italy
Eligibility :
Eligible Countries: International students can apply for these endowments.
Entrance Requirements: To be considered an international student you need:

to hold a valid qualification providing access to a Master's degree programme obtained outside the Italian education system
not to have Italian citizenship.
are not residing in Italy.

English Language Requirements: Students who gained their high school diploma abroad or from a foreign system school in Italy will be required to attend an Italian language course.
Application Procedure :
How to Apply: In order to be admitted and unroll in the chosen programme, non-EU students residing abroad must respect VISA procedures and deadlines concerning the access of foreign students to Italian university courses set in the Regulations issued by the Italian Ministry of Education, University and Research (MIUR).
Applications shall be submitted through the online procedure.
In order to apply you need :
Applicant code obtained through the online application Apply-at-UniTo
GRE certificate
Benefits :
The 15 two-year financial aid positions will be assigned as follows:
3 scholarships for international students with Mexican citizenship
3 scholarships for international students with Japanese citizenship
4 scholarships for international students with one of the following citizenships: Algeria, Cameroon, Gabon; Mali, Morocco, Republic of Congo, Rwanda, Senegal and Tunisia
5 scholarships for international students with any other citizenship different from those listed above.
Dossier de candidature
---
Informations de contact
---
Organismes proposant la bourse