Bourses d'études UK 2020 : MBA Program at University of Sussex 
---
Type de bourse
Bourse d'études Pays
Royaume Uni Niveau d'études
Master Date fin de candidature
30 sept. 2020
---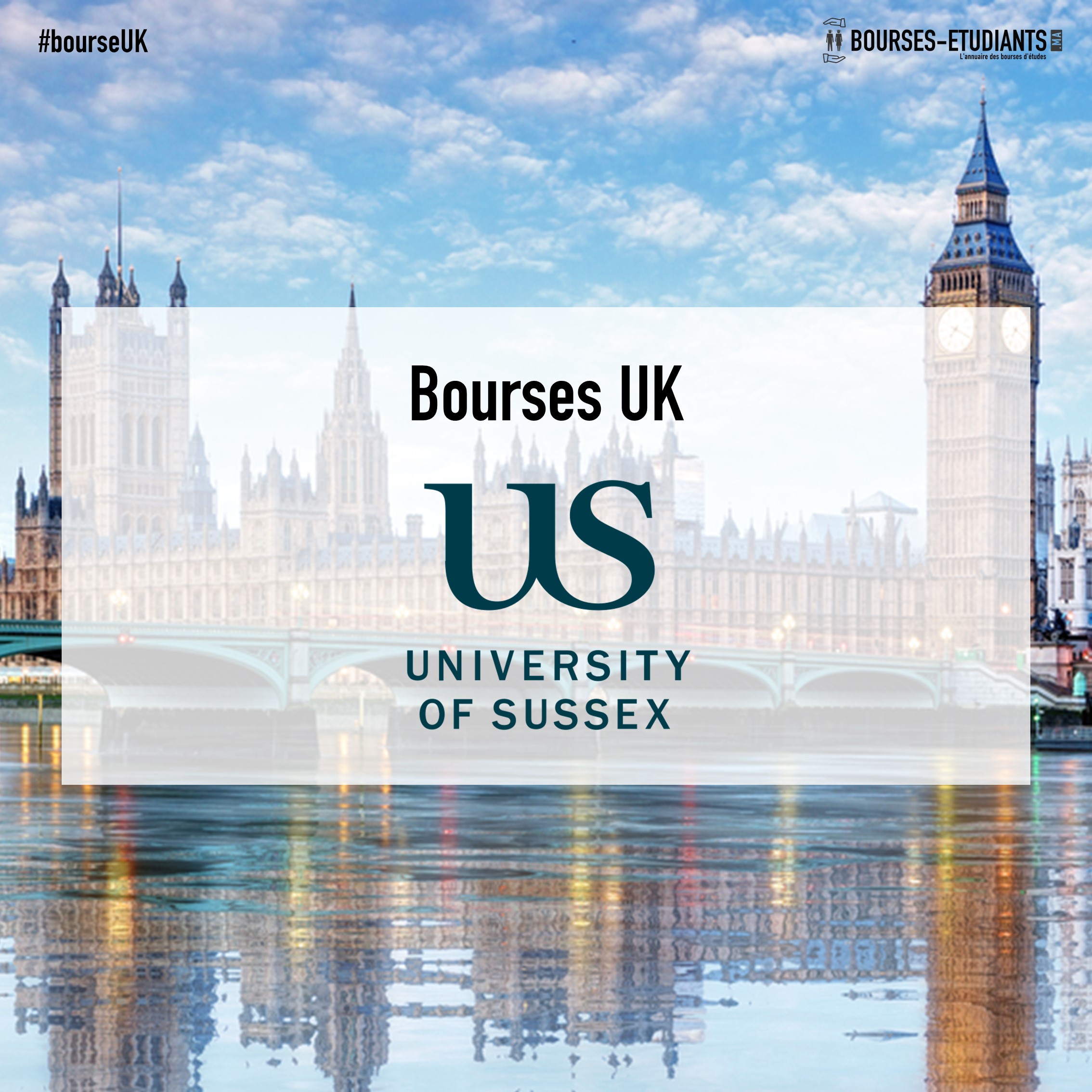 ---
Bourses d'études UK 2020 : MBA Program at University of Sussex
Description :
The University of Sussex is seeking the MBA students for its Sussex MBA Scholarship. Applicants from any country are welcomed for this program.
Candidates, who are going to be enrolled in the MBA program offered by the University of Sussex, are qualified for this award.
The University of Sussex is an open research college in Falmer, Sussex, England. The university got its Royal Charter in August 1961, the first of the reinforced glass college generation, and was an establishing individual from the 1994 Group of research-concentrated colleges.
Why at the University of Sussex ?
SU is offering wonderful opportunities to the holders by facilitating them with the improved techniques of education.
Pupils from all the countries over the globe are eligible to apply for this grant.
For gaining the program, the holder should be the applicant of an MBA course in any stream.
To be eligible, learners must hold an offer of a place on the Sussex MBA as well as have senior management experience and/or good degree results.
How to Apply
How to apply: Candidates must apply for admission to the Sussex MBA course via the University's PG Apply online application system for a September start or via this link for January or April part-time start. Applicants who have been offered a place on the MBA programmed and feel that they have relevant (senior) management experience and/or good degree results must send an informal expression of interest for the MBA program. Then they can apply for the award.
Supporting Documents: For taking advantage of this free study, holders are advised to submit their CV and personal statement.
Admission Requirements: For taking admission, candidates should have a lower second-class undergraduate honors degree or above.
Language Requirement:  Applicants are requested to have IELTS score for being eligible for taking admission.
Benefits: The candidate will receive a bursary of up to £5,000.
Dossier de candidature
---
Informations de contact
---
Organismes proposant la bourse
University of Sussex est une université de premier plan à forte intensité de recherche près de Brighton. Classé dans le top 20 des classements du Royaume-Uni et plus de 75% de leur activité de ...