Bourses d'études UK 2020 : Postgraduate Program at University of St Andrews
---
Type de bourse
Bourse d'études Pays
Royaume Uni Niveau d'études
Master Date fin de candidature
31 mars 2020
---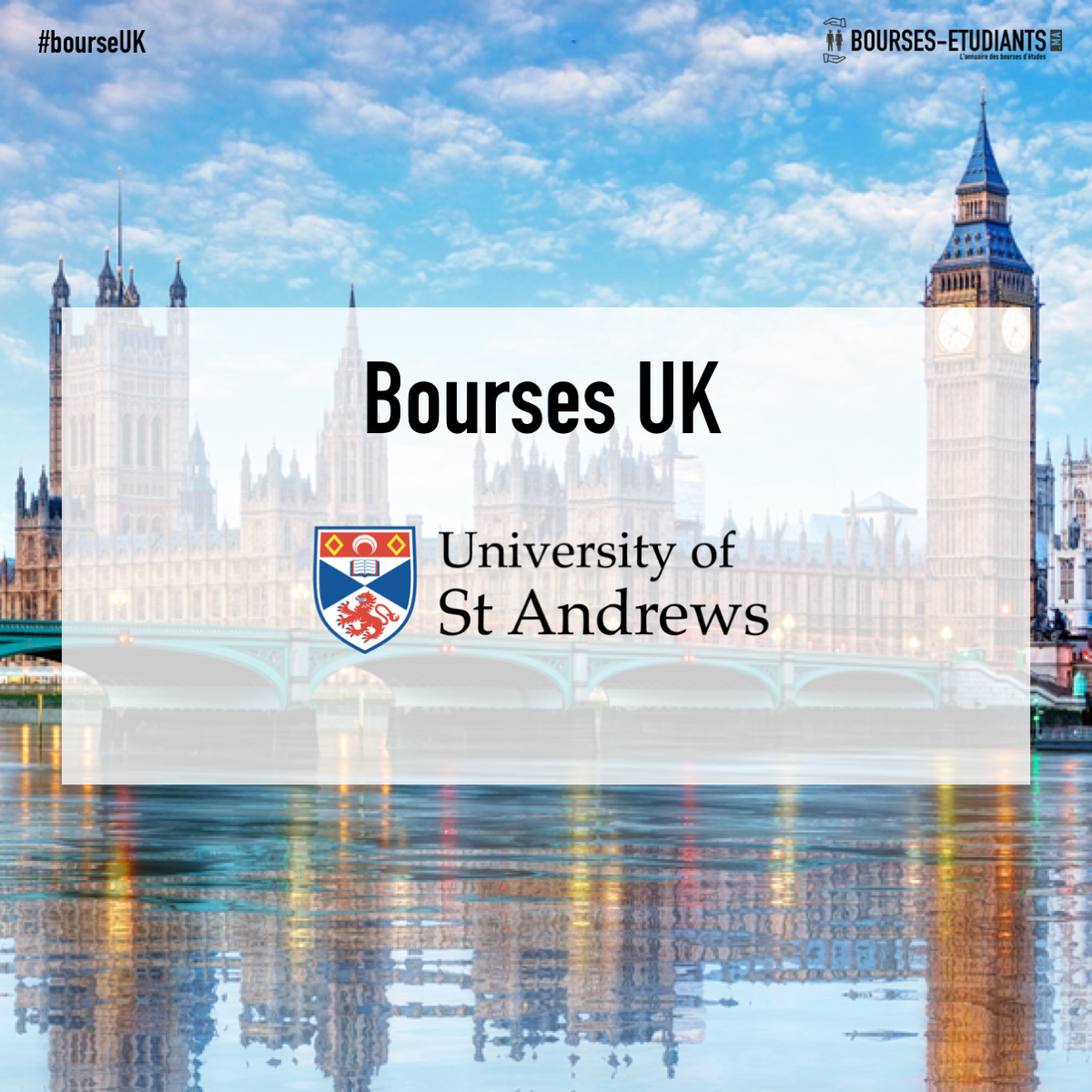 ---
Bourses d'études UK 2020 : Postgraduate Program at
       University of St Andrews
Description :
Applicants are inviting to for Saints Sport-St Leonards College International masters programs take place at the University of St Andrews. The studentships are awarded to students from around the globe to undertake postgraduate masters degree programs.
The program is available for talented student-athletes looking to extend their playing career at St Andrew's for the academic year 2020-2021.
The University of St Andrews is one of the UK's top universities and is one of Europe's most research-intensive seats of learning. It provides an intimate and friendly environment for your study abroad adventures. It is the oldest of the four ancient universities in Scotland.
Why at the University of St Andrews?
At this university, you can get the opportunity to embrace new perspectives and challenge your own ideas while exploring a wide range of subjects. It offers a wonderful opportunity to experience different cultures in a new setting.
University or Organization: University of St Andrews
Department: NA
Course Level: Masters
Award: Tuition fee reduction
Access Mode: Online
Number of Awards: Up to 15
Nationality: International
The award can be taken in UK
Eligibility
Eligible Countries: Applications are accepted from around the world.
Acceptable Course or Subjects: The studentships are awarded in the subjects offered by the university.
Admissible Criteria: To be eligible, applicants must have to meet the following criteria:
Applicants should be competing at a high level within their sport usually national or international standards. For more information see the Saints Sport website.
How to Apply: In order to apply for the opportunity , candidates first have to apply for the postgraduate taught program, after that they access Scholarships and Funding through My Application.
Supporting Documents: All candidates must have to submit a CV, personal statement, two original signed academic references, academic transcripts and degree certificates.
Admission Requirements: To study at the University, applicants will need to meet the academic entry requirements for their course.
Language Requirement:  You should check the English language requirements when you come to study at the University of St Andrews.
Benefits
Scholarships cover the difference between the applicable international fee rate and the UK/EU fee rate.
Dossier de candidature
---
Informations de contact
---
Organismes proposant la bourse
University of St Andrews is a unique place to study and live. Nestled on the east coast of Scotland, students may find themselves crossing golf-courses on their way to class, or jogging along the bea...