Bourses d'études Afrique du Sud 2020 : Queen Elizabeth Commonwealth Scholarchips
---
Type de bourse
Bourse d'études Pays
Afrique du Sud Niveau d'études
Master Date fin de candidature
15 janv. 2020
---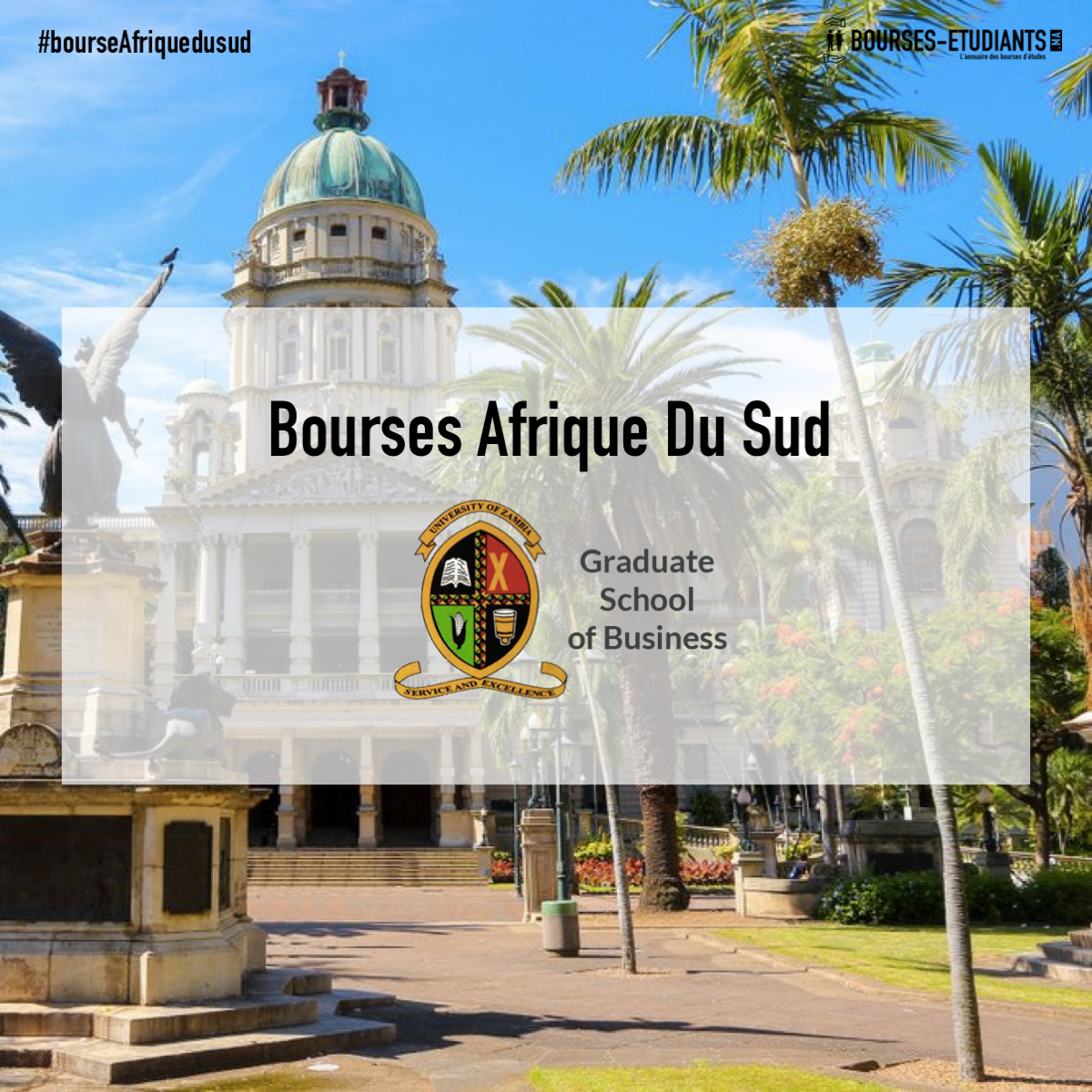 ---
Bourses d'études Afrique du Sud 2020 : Queen Elizabeth Commonwealth Scholarchips
Scholarship Description:
Queen Elizabeth Commonwealth (University of Zambia) 2020 is open for Commonwealth Countries The scholarship allows Masters level programm(s) in the field of All Subjects taught at University of Zambia . The deadline of the scholarhip is 15 Jan 2020 .
Degree Level
Queen Elizabeth Commonwealth (University of Zambia) 2020 is available to undertake Masters level programs at University of Zambia.
Available Subjects:
Following subject are available to study under this scholarship program.
Scholarship Benefits:
Award recipients receive:
Fully-funded tuition fees
Living expenses allowance (stipend) for duration of award
Return economy flights to their host country
An arrival allowance
Research support grant – on request only; subject to approval
Eligibility Criteria:
Applicant must be from commonwealth countries.
should have completed undergraduate degree
no upper age limit
The QECS awards are only hosted by low and middle income countries. Therefore these awards will not be hosted in Canada, the UK or Australia.
meet english language requirment
Must meet admission criteria of the Master program for university admission.
Application Procedure:
To begin your application award, applicants need to take admission to the university. After that take a note of your login details and the link to the application form.
Dossier de candidature
---
Informations de contact
---