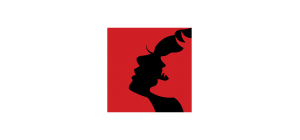 Cinema Makeup School
Cinema Makeup School is a private, for-profit makeup training school located in Los Angeles. The school was founded in 1993. Specialties include beauty make-up for film and television as well as fashion and editorial purposes, hairstyling, airbrushing and bodypainting, character make-up, special make-up effects and prosthetics, creature maquette sculpture and digital makeup effects design, along with Advanced Lab Techniques and Advanced Beauty Techniques.
Several graduates of the school have appeared as contestants on Syfy's reality game show Face Off.
Cinema Makeup School was founded in 1993 by a professional makeup artist seeking to create a more comprehensive makeup artist school that offered up-to-date education to aspiring makeup and special effects technicians.
Informations sur Cinema Makeup School
At the time, there were very few dedicated makeup schools in Los Angeles, and many of those that existed offered training that was either outdated or out-of-step with the needs of the entertainment industry. Most of the industry's training—especially in the special effects world—happened informally through apprenticeships and internships that were often unpaid, unadvertised and all-but-inaccessible to people without insider connections and financial means. At the same time, the explosion of special effects-driven blockbuster movies (that had been going on, unabated, since the late '70s) created unprecedented public awareness of, and interest in, special effects. With so few doorways to the industry and so many interested young people, someone needed to bridge that gap. The makeup artist school opened its doors in a modest facility in the heart of L.A. and got to work teaching students. The plan was simple: offer shorter, more concentrated classes; keep all instruction up-to-date with the latest professional methods and standards; and attract top working artists to teach at the school. It worked.
Since its inception, the school has grown consistently for over twenty-five years. It has moved twice to upgraded facilities and even with more and more start dates offered each year, core classes are always full. CMS's longtime Director of Education, 
Leonard Engelman
, was elected the first Governor of the Make-up Artists and Hairstylists Branch of the Academy of Motion Picture Arts and Sciences (the governing body for the Oscars®), and went on to become the first makeup artist ever elected a Vice President of the Academy as a whole. Leonard continues his work with the makeup artist school to this day as a special instructor and chairman of the school's honors program. The 
current faculty
 pool—which rotates due to Hollywood's continued demand for many of our instructors' services—includes multiple Emmy® winners and nominees. Even Oscar-winning makeup artists 
Ve Neill
 and 
Joel Harlow
 have stepped into CMS classrooms to teach character and prosthetic makeup classes.
Bourses proposées par Cinema Makeup School
Degree: Bachelors Deadline: 01 Dec 2019 Scholarship value: Partial Funding, $10,000 Eligibility for the Legends Of Makeup Scholarships in US, 2020: Candidates from all nationalit...
Autres organismes qui pourraient vous intéresser