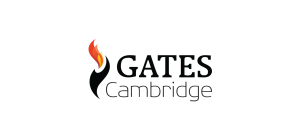 Gates Cambridge Trust
The Gates Cambridge Scholarship is an international postgraduate award for students to study at the University of Cambridge. The scholarship is one of the most competitive and prestigious in the world, with around 1.3% of applicants receiving an award in recent years.  It is the University's most prestigious scholarship programme for postgraduate students.
En quoi consiste Gates Cambridge Trust ?
Informations sur Gates Cambridge Trust
Being a student at the University of Cambridge presents you with many opportunities for academic development alongside social and cultural activities. In addition to University and College events, the Gates Cambridge community hosts a wide range of events to enable its diverse members to form a strong and vibrant community at and beyond Cambridge. Applicants from any country other than the United Kingdom are eligible to apply for the Gates Cambridge Scholarships. Candidates must apply to pursue one of the following full-time residential degrees at the University of Cambridge Applicants concurrently apply to a course, college and department and the offer of a Gates Cambridge Scholarship is conditional on the student gaining full placement in each. The Gates Cambridge Trustees use four criteria to choose Scholars:
Academic excellence: Competitiveness is evaluated through academic transcripts, references, experience and the potential to succeed on the chosen course. A departmental nomination is crucial for demonstrating this criterion;
Choice of course: The Trust seeks Scholars who will have an academically transformative experience at Cambridge. Candidates must demonstrate intellectual superiority and the necessary skills and expertise to complete the course which they have chosen;
Bourses proposées par Gates Cambridge Trust
Opportunity Focus Areas: Art Humanities and Social Sciences Life Sciences (Biological and Clinical Medicine) Physical Sciences Techology (eg: Computer Science, Engineering, Judge B...
Bourses d'étude au Royaume-Unis – Gates Cambridge Trust The Gates Cambridge Scholarships are one of the most prestigious international scholarships in the world. Schol...
Autres organismes qui pourraient vous intéresser