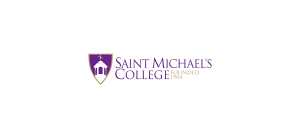 Saint Michael's College
Saint Michael's College is a private Catholic college of approximately 2,000 undergraduate students located in Colchester, Vermont, in the United States.
En quoi consiste Saint Michael's College ?
Informations sur Saint Michael's College
Saint Michael's grants Bachelor of Arts and Bachelor of Science degrees in over 30 majors. The campus is 100 percent residential. In 1904, they opened Saint Michael's Institute with an initial investment of $5,000. Thirty-four students aged 10 to 22 enrolled, with a tuition and board fee of $105. Slowly, the school discontinued its high school program. Gradually, the school transitioned from an academy to a traditional residential college. In 1939, graduate programs were offered for the first time.
Bourses proposées par Saint Michael's College
Description University or Organization: Saint Michael's College Department: NA Course Level: Undergraduate program Award: $1,000 and 50% of tuition Access Mode: Online Numbe...
1) High School Transcripts We will want to see that you are capable of academic work. We are also interested in how well you did in secondary school compared with your peers. If yo...
Autres organismes qui pourraient vous intéresser