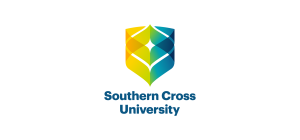 Southern Cross University
Southern Cross University is a progressive, young and connected regional research university, with vibrant campuses in two states. They are in locations of extraordinary natural beauty and creativity: Coffs Harbour in the Mid North Coast and Lismore in the Northern Rivers of New South Wales. Southern Cross University's fastest-growing campus is uniquely located at the Gold Coast Airport in southern Queensland, overlooking Kirra Beach.
Informations sur Southern Cross University
We also offer degrees in Sydney and Melbourne at branch campuses and through The Hotel School in partnership with Mulpha Australia. Many of our degrees are available in a dynamic online form. Whether studying on-campus, online, or both, we deliver exciting, contemporary and high quality learning experiences. We also deliver degrees with collaborators in China, Papua New Guinea and New Zealand. We aim to produce graduates who are career ready, world ready and digitally literate, and who experience an academic environment distinctive for its personal approach. The University has a strong focus on industry and community collaboration to produce engaged teaching and research outcomes. This connectivity is seeing Southern Cross University lead the $13.8m national Farming Together Pilot Program, partnering with the Northern Rivers Co-operatives Alliance and the Australian Government. The University has also introduced an important new Centre for Organics Research with the NSW Department of Primary Industries.
University rankings
Southern Cross University is ranked in the Asia-Pacific's top 100 universities and the top 150 universities in the world under 50 years old (Times Higher Education Young University Rankings for 2017). The University has also been named in the Top 50 of Generation Y universities. The rankings are based on the THE World University Rankings - teaching, research, citations, international outlook and industry income. In the 2015 Excellence in Research for Australia (ERA) 2015 national report, SCU achieved outstanding ratings of 'at world standard' or above in 24 research fields. In nine research fields SCU was evaluated at the highest possible classification of 'well above world standard'. This was achieved in the fields of Geochemistry, Oceanography, Environmental Science and Management, Zoology, Agricultural and Veterinary Sciences, Crop and Pasture Production, Forestry Sciences, Nursing, Complementary and Alternative Medicine. Southern Cross University has been consistently ranked in the top two in Australia for international student support by the International Student Barometer survey.
Bourses proposées par Southern Cross University
Southern Cross University Southern Cross University is an Australian public university. It offers a range of undergraduate and postgraduate academic programs. It is organized int...
Course Level: Undergraduate or postgraduate coursework degree Study Subject: The studentships are awarded in any discipline offered by the university. Award: $5000 Nationality: Int...
Autres organismes qui pourraient vous intéresser