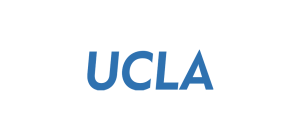 UCLA (University of California Los Angeles)
The University of California, Los Angeles (UCLA) is a public research university in Los Angeles. It became the Southern Branch of the University of California in 1919, making it the second-oldest (after UC Berkeley and UC Davis) of the 10-campus University of California system.
Informations sur UCLA (University of California Los Angeles)
It offers 337 undergraduate and graduate degree programs in a wide range of disciplines. UCLA enrolls about 31,000 undergraduate and 13,000 graduate students and had 119,000 applicants for Fall 2016, including transfer applicants, making the school the most applied-to of any American university. The university is organized into six undergraduate colleges, seven professional schools, and four professional health science schools. The undergraduate colleges are the College of Letters and Science; Samueli School of Engineering; School of the Arts and Architecture; Herb Alpert School of Music; School of Theater, Film and Television; and School of Nursing. As of 2017, 24 Nobel laureates, three Fields Medalists, and five Turing Award winners, and two Chief Scientists of the U.S. Air Forcehave been affiliated with UCLA as faculty, researchers, or alumni. Among the current faculty members, 55 have been elected to the National Academy of Sciences, 28 to the National Academy of Engineering, 39 to the Institute of Medicine, and 124 to the American Academy of Arts and Sciences. The university was elected to the Association of American Universities in 1974. UCLA is considered one of the country's Public Ivies, meaning that it is a public university thought to provide a quality of education comparable with that of the Ivy League. In 2018, US News & World Report named UCLA the best public university in the United States. UCLA student-athletes compete as the Bruins in the Pac-12 Conference. The Bruins have won 128 national championships, including 117 NCAA team championships, more than any other university except Stanford, who has won 120. UCLA student-athletes, coaches and staff won 251 Olympic medals: 126 gold, 65 silver, and 60 bronze. UCLA student-athletes competed in every Olympicssince 1920 with one exception (1924) and won a gold medal in every Olympics the U.S. participated in since 1932.
Bourses proposées par UCLA (University of California Los Angeles)
Brief Description des Programme de Bourse d'études États-Unis 2021 à University of California : University or Organization: University of California, Los Angeles Departme...
Degree Level: Undergraduate Available Subject: Mathematics Scholarship Benefits: (Fully Funded) The scholarship covers tuition fees as well as room and board. Eligible Nationali...
Autres organismes qui pourraient vous intéresser