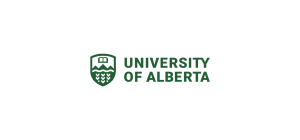 University of Alberta
The University of Alberta is located in Edmonton, Alberta – a vibrant, entrepreneurial city in Western Canada. UAlberta was founded in 1908, and is known for groundbreaking research and innovation with a great lifestyle that allows you to truly discover Canada. You can study hard all week and then check out the Rocky Mountains on the weekend!
En quoi consiste University of Alberta ?
Informations sur University of Alberta
International students at University of Alberta can work while they study, gaining valuable Canadian work experience through internships, cooperative work programs, part-time jobs, and more.
Mission:
Our mission is to create and sustain a vibrant and supportive learning environment that discovers, disseminates, and applies new knowledge through teaching and 
learning, research and creative activity, community involvement, and partnerships. The University of Alberta gives a national and international voice to innovation in our province, taking a lead role in placing Canada at the global forefront.
Courses:
Full-time undergraduate degrees: Bachelor of Arts, Bachelor of Commerce (Business), Bachelor of Science (including Engineering), Bachelor of Education, Bachelor
 of Fine Arts, Bachelor of Physical Education Master's degrees (including MBA) PhD ESL studies - English as a Second Language Bridging Program
Bourses proposées par University of Alberta
Degree: Bachelors Deadline: 11 Dec 2019 Scholarship value: Full Funding, Tuition fee, $16,000- $40,000 per year stipend The Global Citizenship Scholarship for IB Diploma Internati...
Details About Study at Alberta University Without IELTS Country: Canada University Name: Alberta University Degree Level: Bachelors, Masters, PhD, Diploma Financial Coverage: Fu...
Autres organismes qui pourraient vous intéresser