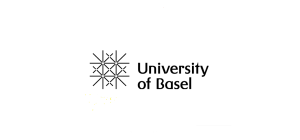 University of Basel
The University of Basel (German: Universität Basel) is located in Basel, Switzerland. Founded on 4 April 1460, it is Switzerland's oldest university and among the world's oldest surviving universities. The university is traditionally counted among the leading institutions of higher learning in the country.
The associated Basel University Library is the largest and among the most important libraries in the country. The university hosts the faculties of theology, law, medicine, humanities and social sciences, science, psychology, and business and economics, as well as numerous cross-disciplinary subjects and institutes, such as the Biozentrum for biomedical research and the Institute for European Global Studies. In 2016, the University boasted 12,852 students and 377 professors. International students accounted for 24 percent of the student body.
Informations sur University of Basel
In its over 500-year history the university has been home to Erasmus of Rotterdam, Paracelsus, Daniel Bernoulli, Leonhard Euler, Jacob Burckhardt, Friedrich Nietzsche, Tadeusz Reichstein, Karl Jaspers, Carl Gustav Jung, Karl Barth and Jeanne Hersch. The institution is associated with nine Nobel prize winners and two Presidents of the Swiss Confederation. Since January 1, 1996, the University of Basel has been independent. The University Law of 1995 stipulates that, "The University of Basel is an institution established under public law. It has its own legal personality and right to self-government." As the entity that formally receives the Performance Mandate (Leistungsauftrag) for the University from both supporting cantons, the University Council (Universitätsrat) is the supreme decision-making body of the University. The Council consists of eleven voting members and three non-voting members, including the President, the Executive Director, and the Secretary of the Council. Beneath the University Council are the Senate (Regenz) and the President's Board. The 80-member Senate consists of the senior members of the President's Board, faculty deans, professors, lecturers and research assistants, assistants, students, and administrative and technical employees. The President's Office is tasked with leading the overall university business. It consists of the President and her staff, a General Secretariat, an Administrative Directorate, the Communications and Marketing Office, and two respective Vice-Presidents for Research and Education.
Bourses proposées par University of Basel
Degree: PhD Deadline: 30 Nov 2019 Scholarship value: Partial Funding, CHF 1,500 The associated Basel University Library is the largest and among the most important libraries in ...
Application Deadline: June 15, 2020 Course Level: Fellowships are available for pursuing PhD degree level. Study Subject: Fellowships are tenable in Molecular Life Sciences. N...
Autres organismes qui pourraient vous intéresser