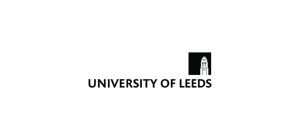 University of Leeds
Established in 1904, the University of Leeds is one of the largest universities in the UK. We're part of the Russell Group of research-intensive universities and are renowned globally for the quality of our research and teaching.
En quoi consiste University of Leeds ?
Informations sur University of Leeds
The University of Leeds is a Russell Group university in Leeds, West Yorkshire, England. It was established in 1831 as the Yorkshire College of Science. Later it became simply the Yorkshire College, incorporated the Leeds School of Medicine and became part of the federal Victoria University alongside Owens College (which became the University of Manchester) and University College Liverpool (which became the University of Liverpool). In 1903 a royal charter was granted to the University of Leeds by King Edward VII.
Bourses proposées par University of Leeds
Value: £5,000 Number of scholarships available: 6 Who is eligible: Any international applicant who has been offered a place on any of the masters degree courses within the Schoo...
International Excellence Scholarships are open at the University of Leeds from 2022-2023. International Excellence Scholarships at the University of Leeds are now available for stu...
Autres organismes qui pourraient vous intéresser