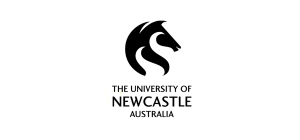 University of Newcastle
The University of Newcastle (UoN), informally known as Newcastle University, is an Australian public university established in 1965. It has a primary campus in Callaghan, a suburb of Newcastle, New South Wales. The university also operates campuses in Ourimbah, Port Macquarie, Singapore, Newcastle CBD and Sydney CBD.
Informations sur University of Newcastle
Historically, the University of Newcastle Medical School has implemented the problem-based learning system for its undergraduate Bachelor of Medicine program – a system later mandated for use by the Australian Medical Council throughout Australia. It pioneered use of the Undergraduate Medicine and Health Sciences Admission Test (UMAT) in the early 1990s. UMAT has since been accepted widely by different medical schools across Australia as an additional selection criteria. The University of Newcastle is a member of Universities Australia and the Association to Advance Collegiate Schools of Business. In 2011, the University had a total enrolment of approximately 36,000 students, including over 7,500 international students from more than 115 countries. The university is recognised for its commitment to equity in education, and consistently enrols more students of Aboriginal and Torres Strait Islander background than any other Australian university. It has graduated more than 60% of the nation's indigenous doctors. Students at the Callaghan campus of the university are represented by the Newcastle University Students' Association (NUSA), UoN Services Limited (UoN Services), Newcastle University Postgraduate Students' Association (NUPSA); while students at Ourimbah campus are represented by Campus Central. UoN Services is responsible for the social life of the university, as well as most of the commercial facilities on campus. It organises all the main entertainment events, usually performed at the University's two licensed venues, the Bar on the Hill and the Godfrey Tanner (GT) Bar. Apart from student contributions (which have dropped significantly since the abolition of universal student unionism), the UoN Services generates income from the stores, restaurants and bars on the Callaghan and city campuses. UoN Services also funds the production of Yak Media. Yak Media includes Yak Magazine and Yak TV (formerly UTV). Yak Magazine is a monthly publication run by an editorially independent student team. Yak TV is produced by a student media production team and reports on upcoming university events, gigs and services. NUSA and NUPSA are primarily advocacy organisations, representing undergraduate and postgraduate students respectively on a variety of issues from political activism to the internal organisation of the University. NUSA also produces Opus, the University's magazine written by and for students. Campus Central (Central Coast Campus Union Limited trading as Campus Central) is a single organisation looking after all the interests (commercial, sporting and advocacy) of students at the Ourimbah campus.
Bourses proposées par University of Newcastle
Friends of the University Margaret Olley Memorial Scholarship 2020 is offered for students planning to pursue their undergraduate studies in the faculty of education and arts at th...
Description University or Organization: University of Newcastle Department: Faculty of Engineering and Built Environment Course Level: Undergraduate degree Award: $20,000 Access Mo...
Autres organismes qui pourraient vous intéresser