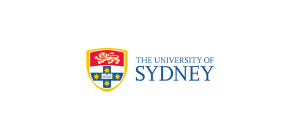 University of Sydney
The University of Sydney is an Australian public research university in Sydney, Australia. Founded in 1850, it is Australia's first university and is regarded as one of the world's leading universities.
En quoi consiste University of Sydney ?
Informations sur University of Sydney
The University was founded on two main principles — religious tolerance and the admission of students on academic merit. The first principle ensured students were admitted regardless of religious belief. The second, that students 'matriculated' to university by passing an academic examination. Both ideas were new ways of thinking about universities in the mid-nineteenth century and challenged traditional university models. They emerged out of serious conversations in Britain and Europe about the purpose of universities and were adapted by our founders to create a university to suit the colonial circumstances of New South Wales.
Bourses proposées par University of Sydney
Host Institution(s): University of Sydney in Australia Level/Fields of study: Postgraduate Research Degree or Master's by Research program in all research disciplines (but would ...
Degree: MBA Deadline: 20 Oct 2019 Scholarship value: Partial Funding, 50% Tuition fee The Business School Excellence in Leadership Scholarship is offered for students planning to p...
Autres organismes qui pourraient vous intéresser