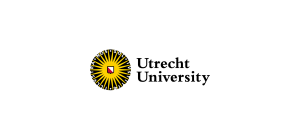 Utrecht University
Utrecht University is The place for new collaborations and cross-pollination. Students, academic and administrative staff, policymakers, members of the public, professionals and business owners; you are invited to contribute to a better world.
En quoi consiste Utrecht University ?
Informations sur Utrecht University
Founded in 1636, Utrecht University has evolved into a modern and leading institution with a growing international reputation. The Shanghai Ranking ranks the university in the Netherlands on 1, on a shared 12th place in Europe and worldwide on a shared 53rd place. Utrecht University has established specific regulations governing conduct. These are based on the key principles of professional and quality academic conduct and ethically-responsible research.
Bourses proposées par Utrecht University
Criteria for eligibility Eligible candidates are selected for a scholarship on the basis of the following criteria: The academic quality and results of the preceding education, as ...
The Utrecht Excellence Scholarship (UES) offers a number of international students from outside the European Economic Area, the opportunity to pursue a Master's degree in a selec...
Autres organismes qui pourraient vous intéresser